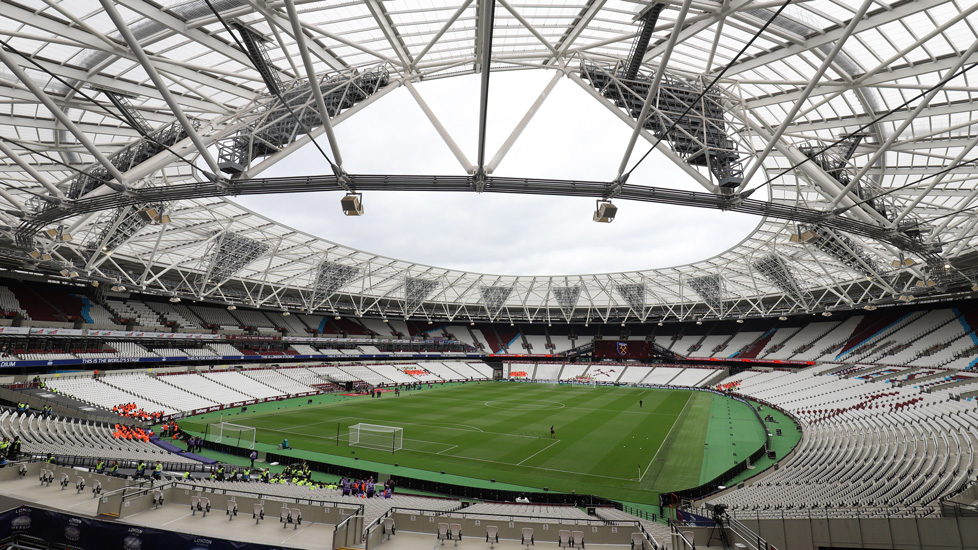 Important matchday information for supporters attending Saturday's game against Wolverhampton Wanderers...
We advise supporters to arrive at least an hour before the match to give enough time to get through the bag searches before you get to the turnstiles. Turnstiles will open 90 minutes before kick-off, with early bird food and drink offers available up until an hour before kick-off.
Please only enter the stadium via the turnstile marked on the back of your Season Ticket access card, match ticket, or on your confirmation email if your ticket is on your Member card. You won't be able to enter via another turnstile. 
Searches will continue to take place on the bridges before the stadium island.
Supporters won't be admitted to the stadium with any prohibited items, which are listed here
Supporters using Stratford regional station after the conclusion of the match, please be aware that access to the station will be exclusively via the Northern Ticket Hall on Monfitchet Road, directly opposite the entrance to Westfield Shopping Centre, instead of using the bridge to the south of the station.
MATCHDAY TICKET COLLECTIONS

If you have pre-arranged ticket collections, please go to the North Stand Ticket Collection windows.
For all other ticket enquiries, please use the main Stadium Ticket Office.
UPGRADING A CONCESSION SEASON TICKET

Concession Season Tickets can be upgraded to an adult ticket ahead of the game. We advise you to upgrade in advance to avoid queues on the day and risk missing kick off. You can call to upgrade on 0333 030 1966 (option 2) from five weeks before the fixture date right up until you are at the stadium on matchday, providing you have your access card with you. 

Your Season Card will be upgraded to allow adult access which can be used to gain entry to the stadium in the usual way.

TICKET EXCHANGE AND TICKET FORWARDING 

Once a fixture is sold out - like this weekend's game - if for any reason you are unable to attend, you can list your seat for resale on our official Ticket Exchange, to give other fans who are still trying to get tickets the chance to be at the game.

If someone purchases your seat for the match, you will earn Club Cash which can be redeemed against club products including your Season Ticket renewal. The vast majority of seats which are listed early on the Ticket Exchange are sold, so we recommend that you relist as early as possible.

Click here for a guide on how to list your seat on the Ticket Exchange

Ticket Forwarding allows a friend to attend the match in your place. You can forward them the ticket which they can then print off and use for access, so the club then knows who is in the stadium and who is responsible for that ticket for that match. If you are upgrading from a concession to an adult ticket to then forward, please call us in advance of forwarding. You can find a guide on how to forward your ticket here.
 
If you have any other queries or if there is something else you need assistance with please visit West Ham Help.