Interviews
AFC Wimbledon cup tie is special for local lad Rice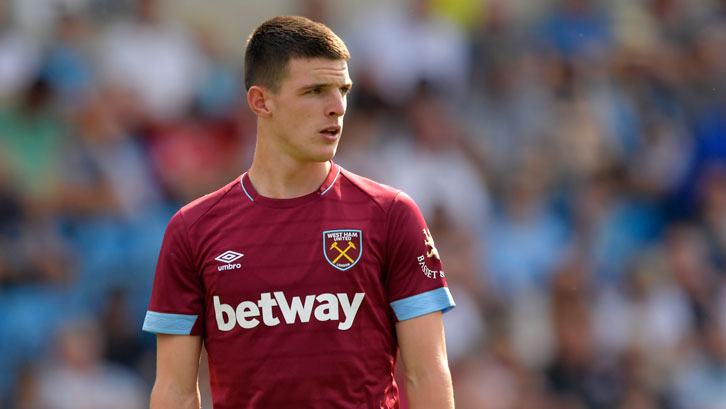 Tuesday's Carabao Cup between West Ham United and AFC Wimbledon puts a new spin on the phrase 'local derby' for Declan Rice.
For while he will step out in Claret and Blue, the Hammers star lives just a few minutes' walk from the Cherry Red Records Stadium in Kingston upon Thames and used to attend the Dons' home matches as a schoolboy.
"It's crazy what has happened to Wimbledon. Obviously they were a successful club back in the '80s and '90s, then the new club was formed and now seeing them moving forward and going back to Plough Lane next year is great for them," he observed.
"It's only a small stadium but they've got a great fan base and you can hear them from my house whenever they're playing! It will be good to go there and play, having been somewhere I went to watch play with my mates.
"It's a five-minute walk from my house and I've been there to a few games down the years, with probably the most memorable being when they faced Liverpool in the FA Cup in January 2015. Liverpool won 2-1 and it was a good game.
"I also went to a game when they beat Fleetwood to stay in League Two back in 2014 and we all ran on the pitch and all sorts!
"I know some of their lads too, so I obviously wish them well after Tuesday night, because it's a good club."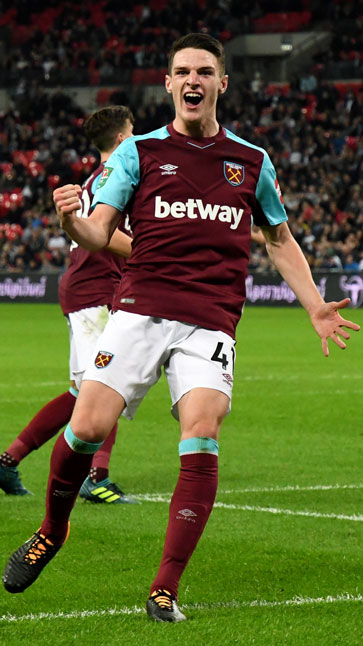 Rice will also be eager to impress should manager Manuel Pellegrini give him an opportunity to play, having been left out of the starting XI for West Ham's last two Premier League matches.
With nine new arrivals in the summer, including two centre-backs and defensive midfielder Carlos Sanchez, Rice knows competition for places is fiercer than ever.
"Whoever is selected for the game is obviously going to want to take their chance and hopefully play well and get picked in the Premier League, which is where we all want to be playing.
"But, for me, the Carabao Cup is just as important as it's a first-team fixture and it's a game we want to win."
The No41 is also aware just how much West Ham fans crave a return to a major cup final, having not appeared in one since the 2006 FA Cup final.
Last season, the Hammers got to the quarter-finals, beating Tottenham Hotspur at Wembley along the way, before being beaten by Arsenal.
Rice would love to go even further in the competition this term.
"Last year, we were unlucky in this competition," recalled the 19-year-old, who started all four ties a year ago. "We beat Cheltenham and Bolton and then Spurs before we lost at Arsenal in quarters, which was gutting.
"We know we can go far as we've got a good side and obviously we want to go to Wimbledon and win. We don't want to be knocked out early. We want to go there and make a statement and go through to the next round.
"We want to avoid the upset, otherwise we won't hear the end of it, so we need to go out there and perform, start quick and not be surprised by Wimbledon, who have had a decent start to the season."