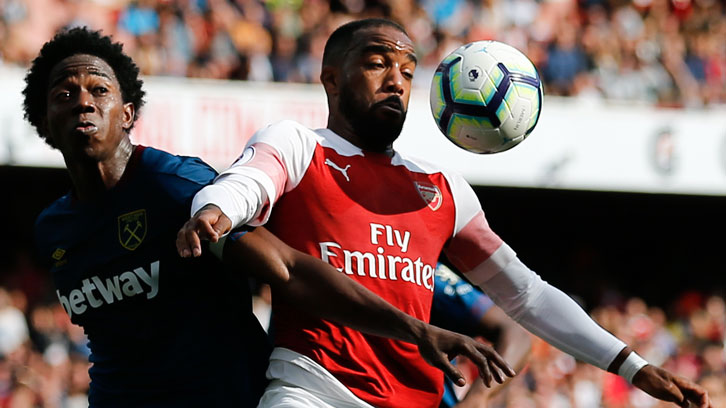 Carlos Sanchez believes West Ham United are 'on the right track', despite losing their opening three Premier League matches.
The Colombia midfielder made his full debut in the third of those defeats at Arsenal on Saturday, where the Hammers created a host of chances but ultimately came up short.
The 32-year-old, who wore the captain's armband after goalscorer Marko Arnautovic was forced off with a leg injury, was left feeling a mixture of pride and disappointment after ending up on the wrong end of an undeserved 3-1 reverse.
"It wasn't the best start to the season, but I believe the team is doing a good job and I believe that we will be able to achieve the results and goals that we set at the beginning of the season," said the No15.
"I think the result today was deceiving, we had a lot of chances to score more goals. I don't know if we'd have win but at least we'd have been able to rescue a point. 
"The project is very exciting, I'm very grateful for being in this club who opened the doors of the Premier League again for me."
It's complicated but I think we're on the right track

Carlos Sanchez
Ultimately, Sanchez admitted it was a succession of missed chances that ultimately cost the Hammers dear at Emirates Stadium.
However, the experienced South American is optimistic that Manuel Pellegrini's project will yield more positive results in the near future.
"It's complicated but I think we're on the right track. We lost today but we could have scored more goals, we couldn't do it but, with more time, I think the team will be much better.
"This is the best league in the world. Starting today was very exciting and made me happy. I'm thankful to my teammates who did their best to win this match.
"We couldn't win, but I leave satisfied with the face that the team showed and my individual performance."