Manuel Pellegrini faced the media ahead of his West Ham United team's third game of the Premier League season at Arsenal.
The Hammers will be looking to bounce back after losing their opening two fixtures at the hands of Liverpool and AFC Bournemouth when they face a Gunners team, like West Ham, with a new manager, new players and no points to their name. 
Here's what the boss had to say…
 
The team needs the fans even more when we are losing
I said after the Bournemouth game that we need the fans to believe in us and, for me, it's very easy.
It's not a criticism of the fans, but what I think about how much the team needs the fans.
I perfectly understand that, if you are losing 4-1 or 3-1 and you have five minutes until the finish of the game, maybe you can go early to your house and get home faster.
But losing 2-1, at this moment, we need all of us together – the fans, the team, the manager, the owners, the Board, everyone.
Just to clarify, I was saying how important the fans are for the team.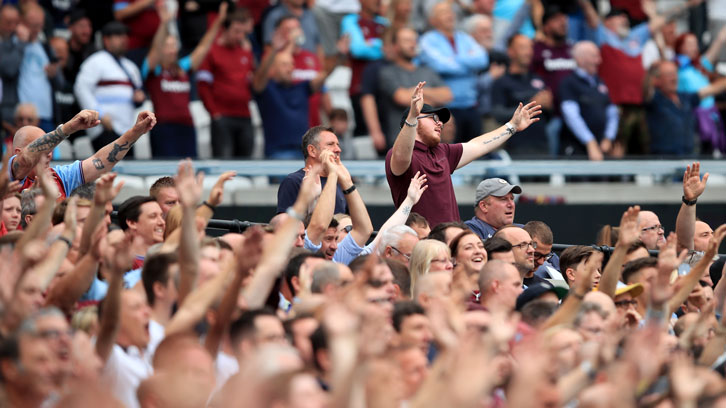 It's very difficult to say how long it will be until we are playing the way I want us to play and getting the results I want to get. When I said new teams with new players and new managers need time, it's because it's true.
I also will say that football doesn't give you too much time to do it, so we must try to improve and must try to win.
I absolutely trust in what I did at the other clubs I managed, where I always played in Europe with all the teams I worked with in Europe over the last 15 years, and I'm going to do it again with West Ham.
Our returning Gunners should need no extra motivation
You never know whether players will have extra motivation when they return to face their old clubs, as Jack Wilshere, Lukasz Fabianski and Lucas Perez will do on Saturday.
For me, the difference we have to make, we make as a team and not because we have three players who were with Arsenal.
In the next home game, we play against Wolverhampton and we don't have any players who played for them, but that doesn't mean we are going to lose the game!
We need to improve as a team in defending, in attacking, in mentality, in a lot of things because against a big and good team like Arsenal, this is the only way to improve.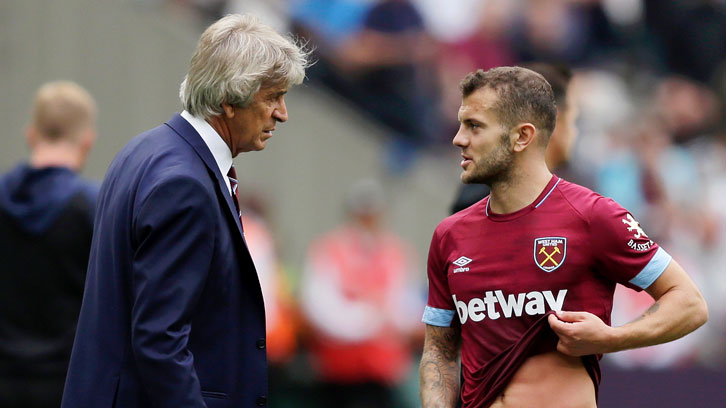 People asked me why I thought Arsenal let Jack leave. I managed here in England for three years against Arsenal and before that twice with Villarreal in the Champions League quarter-finals, and Jack Wilshere was always a very good player.
I don't know the reason why he finished his contract with Arsenal or why Arsenal allowed him to come here, so it's very difficult for me to give an opinion about that.
I am just happy he is now a West Ham player.
Arsene did a great job. Now Unai will want to do the same
It will be strange to look across to the Arsenal dugout and see a manager other than Arsene Wenger sitting there.
I don't know if they needed a change or not, but I know that what Arsene Wenger did in Arsenal was unbelievable, to stay 20 years in the same club.
Fans always want to win titles and maybe he couldn't win the Premier League in the last years, but he was always a club that was fighting in the Premier League every year and was fighting for the cup and fighting for the title for at least part of the season.
So, I think every fan of Arsenal must be happy with the work that Arsene Wenger did there but, if the Board decided that Arsene must finish that work, that's their decision.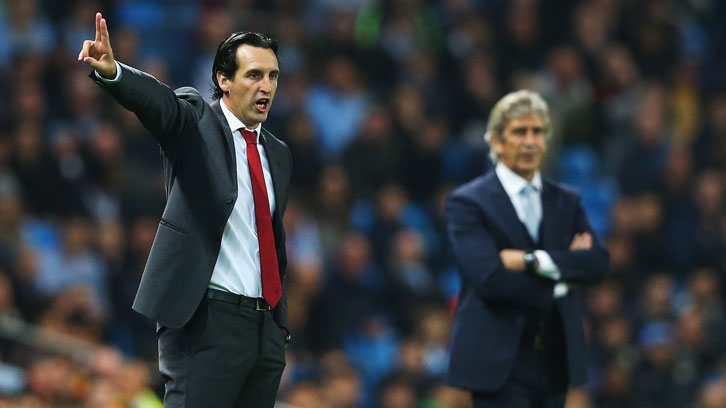 Now, Arsene has gone and Arsenal have Unai Emery as their manager.
Unai has a lot of experience in different countries and not only Spain because he went to Russia and he went to France.
He won a lot of titles with Sevilla in the Europa League, so I think he is a manager whose teams always play good football and I think he will do great work at Arsenal.
It's not normal that Arsenal start the season by losing their first two games, but the pressure, at least for me, is always on winning or losing, and the pressure must be the same on every game if you want to have a successful season.
Both teams cannot win for the moment and we will see which will come out of that and which will continue losing on Saturday.
Our transfer dealings are over
Finally, I was asked if we will make any more changes before the European transfer window closes next week and my response was that I don't think so. I think our squad is ready and we are not going to bring any more or to lose any other players.
Anything can happen while the transfer window is open, but I don't see any changes.
I was also told of a story that James Collins, who has been training with the squad, could be joining us.
James asked me if he could work here while finds a club and he is a player of West Ham and he played here for eight or nine years so the door is always open for him to work with our squad. It's no more than that.