With the summer almost drawing to a close West Ham United's Foundation celebrated a successful summer of soccer schools by having Josh Cullen come to visit.
During his time at Emerson Park Academy, Josh took part in a few group matches, helping the participants learn the importance of passing and teamwork. He also took part in a keepy uppy challenge with the full age range! This was followed up with a Question & Answer session and a great group picture.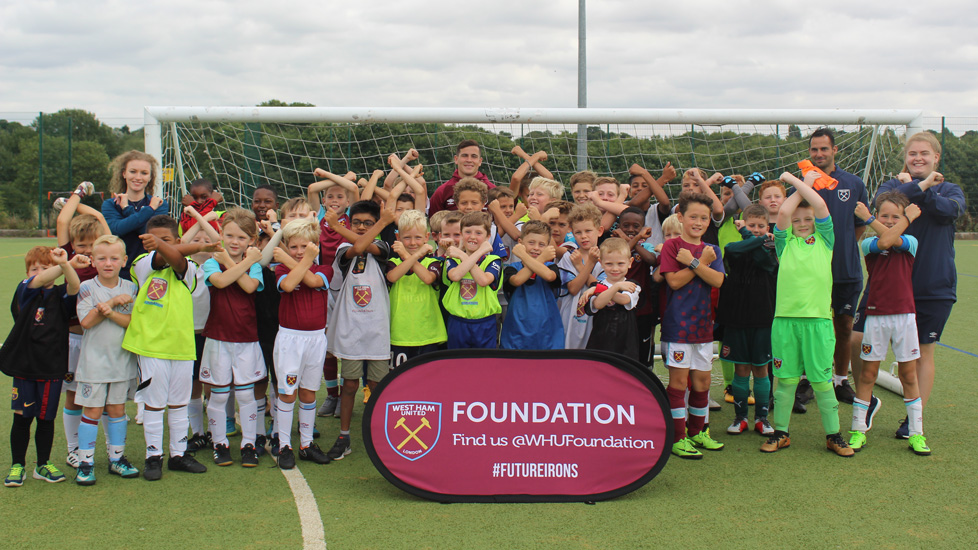 Ross Williams, Senior Football Development Officer at the Foundation said: "It was great to have Josh here today, the children loved having him to visit and it gave them a chance to learn more about what it takes to become a professional football player. This summer's Soccer Schools have been hugely successful and seen us running sessions at more venues than ever, meaning we can engage with more people!"
The Soccer Schools sit at the base of a development pyramid that encourages the participants to test and experiment creatively their own abilities, whilst Academy scouts and coaches attend each venue. Recent holiday programmes have seen several youngsters referred to the Club's famed Academy.
 

At each session there is a ratio of one coach for every 16 children, which not only allows each child to have the support and guidance necessary, it also ensures the correct safeguarding processes take place.
Bryan Glover, Head of Football Development at the Foundation: "Keeping our young people safe is at the heart of everything we do, and we are committed to ensuring all of our courses are high on quality, safety and of course fun!"
There are still two more weeks of our Soccer School camps running, so don't miss out and book your place today!