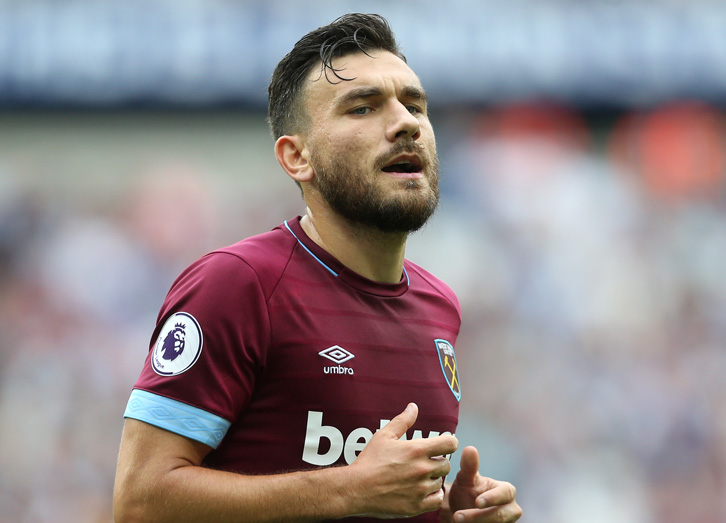 Robert Snodgrass says West Ham United must cut out the mistakes that cost them in Saturday's 2-1 defeat to Bournemouth if they are to make a strong start to their Premier League season.
The Hammers looked on course for a first victory of the campaign when Marko Arnautovic's first half penalty fired them in front, but defensive sloppiness after the interval allowed Bournemouth to turn the game on its head.
The result is that Manuel Pellegrini's side are looking for their first points of the season as they head to Arsenal at the weekend and Snodgrass wants his team to show a more stubborn streak there.
"You need to be ready, you need to learn quick and adapt fast," he said. "People said last week, 'well it's Liverpool and they're going to do that to most teams', but you need to get away from that. You need to be resilient and solid – that's your base as a defence first and foremost.
"I think when you look back at the goals on Saturday we'll be very disappointed, but the only way to get better is by sticking at it, working on the training ground and trying to stop the mistakes like that.
"It's up to the manager what he does, what rotation he makes and what squad he picks to stop goals like that. He will look at the game and try to assess it, and I think whoever it is we need to learn quick.
"I played 45 at Anfield and 90 on Saturday and I'm just glad to be playing.  I'm glad to get a chance, but I thought we were cruising in the game, so it's disappointing.