We are less than six weeks away from the release of FIFA 19, with EA Sport's latest instalment due to hit our shelves at the end of September. 
For how good FIFA 18 was, there were still some issues that needed rectifying and some creases that needed ironing out. 
From a change in ranking system to a whole new way of playing FIFA, here are five things West Ham United's official eSports player, Jamboo, wants to see included in the newest game… 
Champions League licensing 
I'm kind of cheating already by asking for this, because we already know that FIFA19 is going to have it, but we've been waiting a long time for the FIFA series to bring in the Champions League and I am very excited to see it in the game. 
In years gone by, the Champions League has been represented by a generic 'Champions Cup', but now that EA Sports have secured the rights to bring the elite European competition to their game, there's a whole new selling point to playing FIFA. 
It will also play a key role in this edition of The Journey, which I'm very excited to see!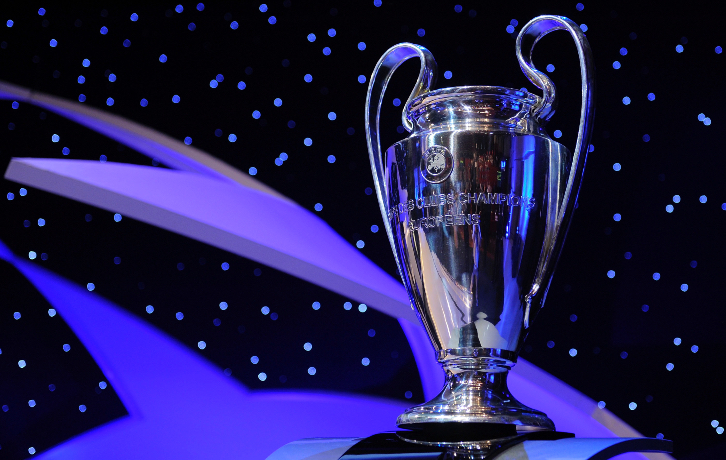 Skill gap improvement
In FIFA18, the gap between casual players and those that play professionally – like myself – could sometimes be far too narrow. The game would compensate for the player with less skill in order to create a fairer match.  This clearly doesn't happen in real-world football, and I don't think we need to see it in FIFA19. 
I believe EA Sports are looking at introducing systems to ensure that players' ability is more fairly represented in the game, and I'm hopeful that we will see a realistic skill gap in FIFA19. 
Ladder system for online matches
We've all seen the message pop up in online, or FIFA Ultimate Team, matches, as the server searches for a player somewhat near your level. With a Ladder system though, the game would always find a player at your level, ensuring a consistently challenging gaming experience. 
With this system, each win and loss would change your position on the ladder, even ever so slightly, and keep you competing with other players with the same ability and standing in the game. 
In FUT particularly, this will work to make the overall gaming experience more enjoyable. 

Development of other game modes
We all know that FUT is the way EA Sports really makes their money out of their FIFA games, but that's no reason for the developer not to put some love into the other game modes. 
The likes of Pro Clubs and Career Mode have been calling out for some updating for a couple of years now. At times last season, Pro Clubs wasn't even playable, while Career Mode is stagnating with basic errors and AI issues.
I would really like EA Sports to just put a little time into touching up these game modes, because players still enjoy using them.
The FA Women's Super League
For the last two seasons, Women's international teams have been included in the FIFA games, and with the FA's decision to create a first professional female league in Britain, in the Women's Super League, surely the time has come to bring it to FIFA19. 
Eleven teams will play in the FA WSL this season and it would be incredible if each was a playable option in the latest version of the game. The English game boasts some of the world's best female footballers, and it was time they were given a stage on FIFA.