Manuel Pellegrini faced the media ahead of his West Ham United team's first home match of the Premier League as AFC Bournemouth visit London Stadium on Saturday.
The Hammers will be looking to bounce back after last weekend's disappointing defeat to Liverpool at Anfield, and the manager believes another week working with his new-look squad will have had a positive impact. 
Here's what the boss had to say…
Working with his new team
Pellegrini was asked what an extra week with the new signings will do for his squad and also gave his verdict on last weekend's match. 
He said: "I was very disappointed with the result [at Liverpool]. I think it was the result we deserved; they are a solid team, a better team at this moment but we expected to play a little bit better especially in the chances we created. We didn't create too many chances.
"So every week is important in this moment, when you bring in so many players and have so many changes. We have nine new players and every week that you have you are working with them to try and improve. I don't think that game will change my mind and the way we think. 
"If you have ask me a few weeks ago about Liverpool, I would say we will continue afterwards exactly the same no matter the result. We will try to win as many games as possible and we won't be changing our final target. 
"We have a solid team and I hope we can do it as soon as we can."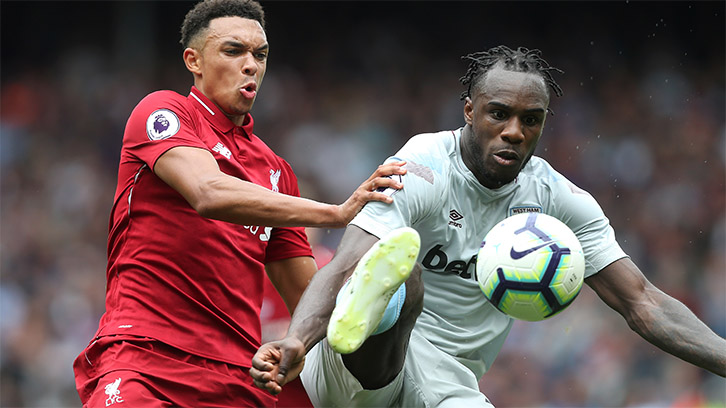 The importance of getting results at home
With the manager set to take charge of his first match at London Stadium, the media were interested to find out what importance he places of getting results at home, as Pellegrini also discussed the threat Bournemouth will offer.
"At home, I think the team has the personality to go for the three points from the beginning. Away, you may have to defend more but at home you must be aware of counter attacks but try to create options against the team who come to defend. 
"Bournemouth are a very good team also. I hope we will have the personality we need to start well and win the first game at home.
"I saw a lot of games of Bournemouth from last season, especially this week and they have the same manager and style of play from when I was at Manchester City. They have a lot of the same players as well and they are a good team who will always try to play. 
"We must try to recover the ball as soon as we can and not to lose possession. We have a team in Bournemouth who don't come to defend away, they have good players and good strikers and we must work as a balanced team."
Setting a new mentality
With so many changes over the summer to both the playing squad and the team's style of play, Pellegrini talked about his team's new thinking heading into matches.
"For me the most difficult thing is to try and change our mentality. Last season, normally they were trying to play near our box and counter attack fast and we are trying to change the area of the pitch we have the most amount of minutes and this change of mentality is always difficult.
"We need to play everyone in the Premier League. If you start against Liverpool, of course you want to win but three points are very difficult. But at home, you must try to add three points. It's not good to start with two defeats so they are three very important points.
"As many points as you have, it's better. It's harder to reach your targets without them, so we are optimistic."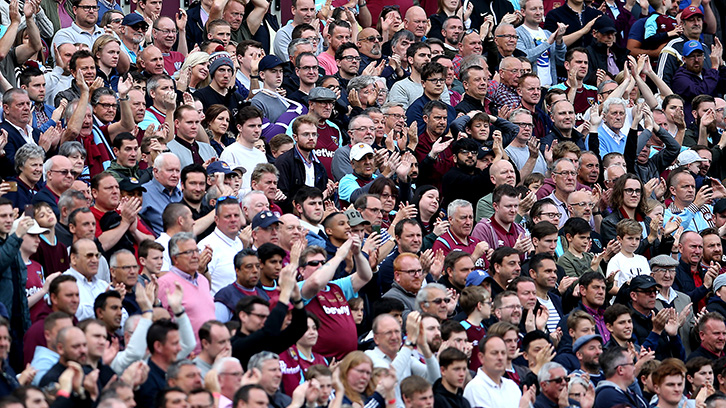 The importance of the Claret and Blue Army
With the fans playing an integral part at any football club, the boss made his feelings clear about working with all Hammers fans this season. 
"Every set of fans demand the best from the team. Whether it's West Ham or another team; every set of fans is demanding a good result from their squad. 
"Some have more or less patience, but they are all demanding. I hope that a result can arrive in this first game at home because these three points are very important to continue working. But I don't think we will have any problems with the fans.
"Some people maybe criticised the performance of the team last season, but we have a beautiful stadium and it's always important to play at home. Players will not be so tired as they were after the last game, so I hope that we can add three points and play well."