Interviews
Ogbonna: We have the quality to bounce back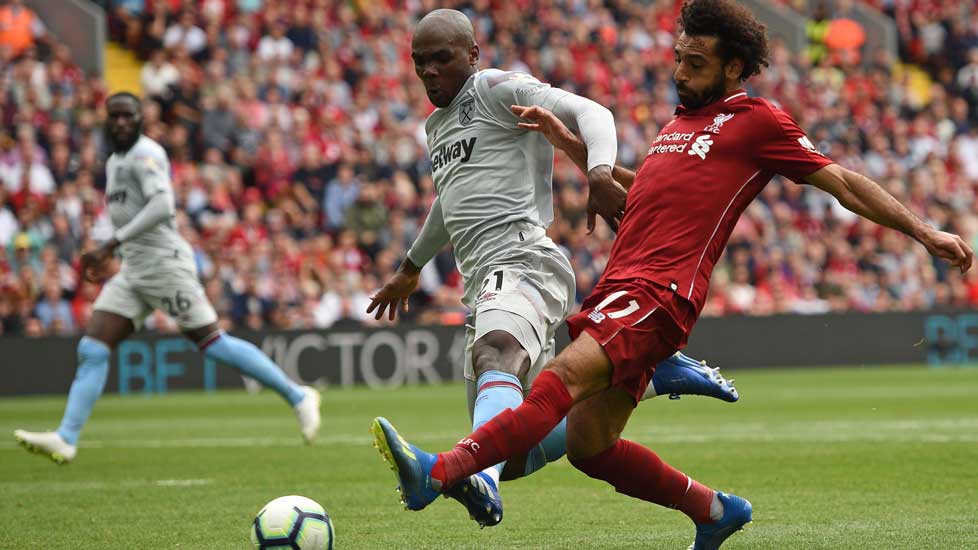 Angelo Ogbonna is refusing to let Sunday's 4-0 defeat at Liverpool knock his optimism for the 2018/19 season.
The Italian defender, who is starting his fourth campaign in Claret & Blue, says this is the strongest West Ham squad that he has been involved with and he is sure their quality will come to the fore.
Although they found the going tough against an inspired Liverpool team in their opening game, Ogbonna has seen plenty to encourage him over pre-season and believes they will bounce back immediately.
The Hammers welcome AFC Bournemouth to London Stadium for their first home fixture of the season on Saturday, with the central defender confident of a first win.
He said: "Liverpool is a good team who want to compete this season, and there are not a lot of negatives to talk about because it is the first game and I think we showed that we have quality.
"We had our chances in the first half, but we didn't score, and they were clinical with their chances
"The second goal was crucial, because we were really close to getting in at half time at 1-0 and we didn't want to concede the goal at that time.
"But we've got a long season and we have very positive things to talk about. We have a really good dressing room, we have signed good players and I saw good things on Sunday. We have to be positive.
"We have to be all together for the next game at home to Bournemouth. It's important to bounce back and we are positive for that."