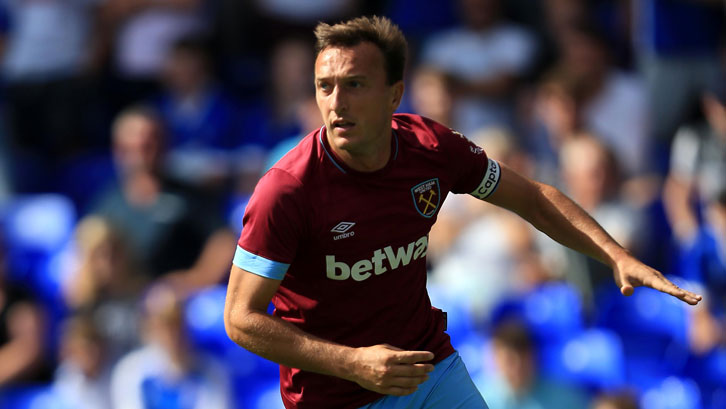 This weekend, lifelong Hammer Mark Noble will lead out his beloved West Ham United at Anfield to kick-off his 13th season as a Premier League footballer.
The boy from Canning Town is now the man who captains his club in the biggest league in the world.
The responsibility is one that inspires, tires, delights, stresses and fills Noble with a huge amount of pride.
Now 31, the skipper is West Ham's all-time Premier League appearance record holder, a two-time Hammer of the Year, has hosted a Testimonial match that filled the Boleyn Ground and led his club through the historic move from Upton Park to London Stadium.
The next chapter in this amazing story will take place in Liverpool on Sunday lunchtime.
So how does the amiable, irrepressible, seemingly unstoppable No16 reflect on a career that is already illustrious but far from finished.
It's one of the biggest clubs in the world. I mean that

Mark Noble
"I don't think I will fully appreciate it until I have retired," he told Jason Burt for a typically insightful interview published in Saturday's Daily Telegraph. "When you are involved in the bubble of the Premier League and with West Ham United then the wins and the losses, the highs and the lows, take up all your brain space.
"You don't think about how 'I used to sneak it at West Ham and smash the ball against the gates or go and watch every week with my Dad or my mates'.
"And then to play the most Premier League games for the club and have a Testimonial and do all the historic things, I don't think that will get fully appreciated until I finish playing.
"If you look at it another way, my Dad will ring me after a game and if we've lost it's the end of the world for me but he will say 'I don't think you realise – you are captain of West Ham. You grew up supporting the club'.
"It's one of the biggest clubs in the world. I mean that. I was walking along somewhere in the Maldives and there were West Ham fans there. It's crazy – and to captain this club and to lead them from Upton Park – the last ever game there, what an atmosphere that was – and to lead them into the London Stadium. That's history. That is never going to get taken away from me or us as a family.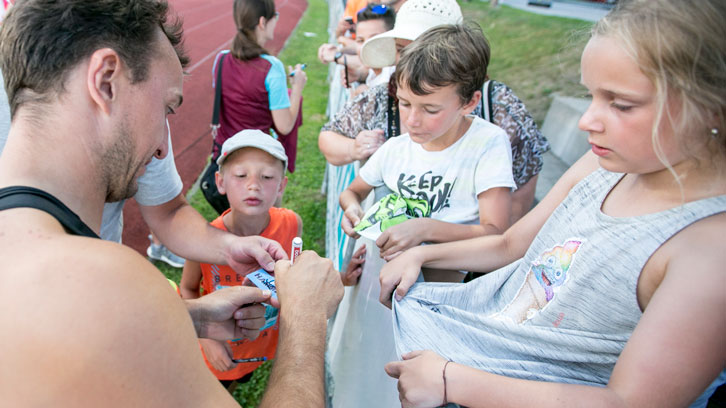 "Joey O'Brien, who I used to play with here, a really top geezer, in my testimonial book that they got for me with personal messages, wrote: 'Nothing you have done will be appreciated until you finish'. That stuck in my head.
"If you have the same wallpaper for seven years sometimes you think 'That's boring me, that wall paper, change it' and I have had that for years now! I come out and give everything and I have always played but sometimes people like change. They've had change and it sometimes hasn't worked out."
One day that change will come and West Ham United will be without Mark Noble, but thankfully that day is still some way off.
Instead, on Sunday, he will be doing what he does best. Captaining his beloved Hammers in the Premier League.