Manuel Pellegrini spoke to the media ahead of his first Premier League match as West Ham United manager.
The Chilean discussed the need for his new-look Hammers to gel quickly, expectations for the 2018/19 season and the challenge of stopping Liverpool at Anfield on Sunday.
Here is what he had to say...
We need to hit the ground running at Anfield
Normally when you bring in so many players you need a period of adjustment, but football does not allow you to have that period.
So, we need to be a competitive team on Sunday and after that next week, so I hope that all the players who have been working for around one month, except from those who arrived late, can be ready to start to be a competitive team.
As a manager, the difficult thing is when you don't have options. That's difficult. When you have different options, players know I have to choose one starting XI, but they also know that if you don't have a strong squad for the whole season, and not just a team, it's very difficult to be successful in the Premier League,
So, we have two players in each position. They must be working in a competitive way between them and, after that, it is my duty to choose the starting XI for every game that I think is the best.
When I have more options, it is easier.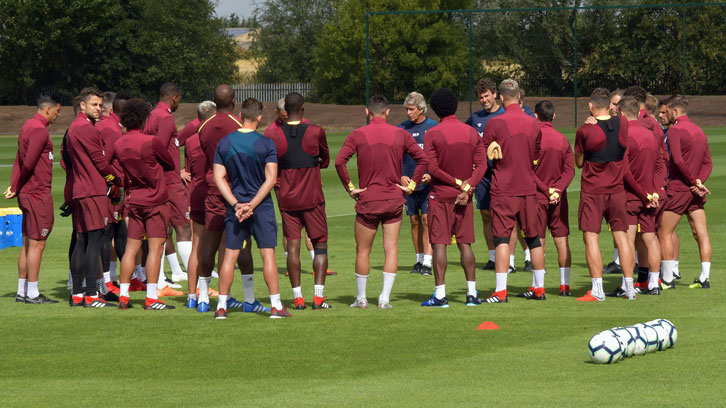 We will take things one game at a time
When I talked with the owner before I joined, we agreed what the project would be for West Ham in the future.
They wanted to invest money to bring players and all the teams in the Premier League have also spent money, not only West Ham.
I don't think we have the strongest squad in the Premier League, but I think we have improved the squad and all of the players who arrived here are because I asked for them and the Board brought them here. Now, we have a competitive squad.
We didn't talk about specific targets for the season. We talked about the general position of the squad but after that, you know that in football, it is so difficult to try to predict the results.
We will try to play in the best way to be as near to the top of the table as we can, but there is no specific target or ambition.
I never knew a manager who didn't have pressure, regardless of how much he spent. The pressure is the same in every game because the Premier League is a competitive league and the pressure will always exist.
Every team spent money and bought players, so the pressure doesn't increase.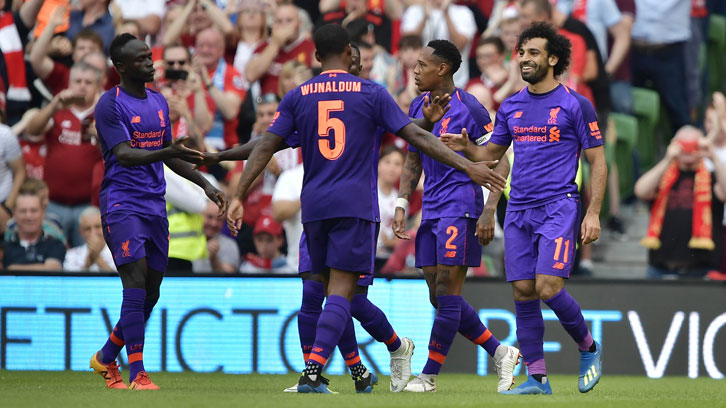 Liverpool will be a tough opponent, whenever you face them
I was asked if the opening weekend of the season is a good to be facing a big team like Liverpool.
In some moment of the season you have to play with Liverpool away. We start with them and we know they are in a very good moment with a lot of trust in what they are doing.
They played in the final of the Champions League last season, but in football the results can be dependent on just two or three moments that can change them.
We have a lot trust to go and play there and try and see what we can do.
I know what West Ham has only won once at Anfield in more than 50 years, but we hope that we have the option to at least break that record and finish with that statistic!
Liverpool are not a one-man team
Mo Salah is a great player, but we don't have any special plans just for him because if Liverpool was just Salah, it would be easier.
We have paid attention to what he can do, but they have Firmino, they have Mane, they have Milner and they have a lot of very good players who can make the difference.
Really, the season Salah had in the Premier League was very important and he is a great player.