No21 in our #50GreatestHammers countdown, in association with our Official Investments Partner, Basset & Gold, is the prolific centre forward Syd Puddefoot…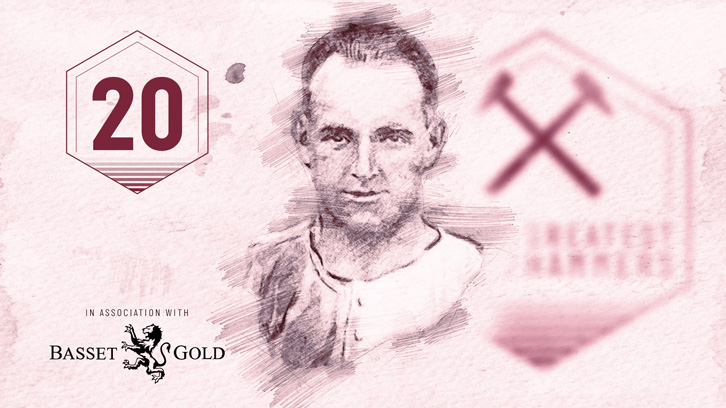 Syd Puddefoot
Years with West Ham United: 1912-22, 1932-33
Appearances: 308
Goals: 207
Born in Bow, east London, in October 1894, Syd Puddefoot was one of the great marksmen of the early West Ham United period.
The centre forward joined the Hammers from local club Limehouse Town in 1913 and appeared regularly in the Southern League First Division over the next two seasons, scoring 28 goals across 55 appearances.
The outbreak of the First World War saw football regionalised to save on resources, with Puddefoot and West Ham netting an amazing 100 goals over four seasons in the War-time London Combination. Away from the pitch, he worked in a munitions factory and was not called up to fight until near the end of the conflict.
After the First World War had ended, West Ham were elected to Football League Second Division in 1919, and Puddefoot scored 21 times in his maiden campaign. That same season saw him feature for England in Victory Internationals against Scotland and Wales. In three games, he scored four goals.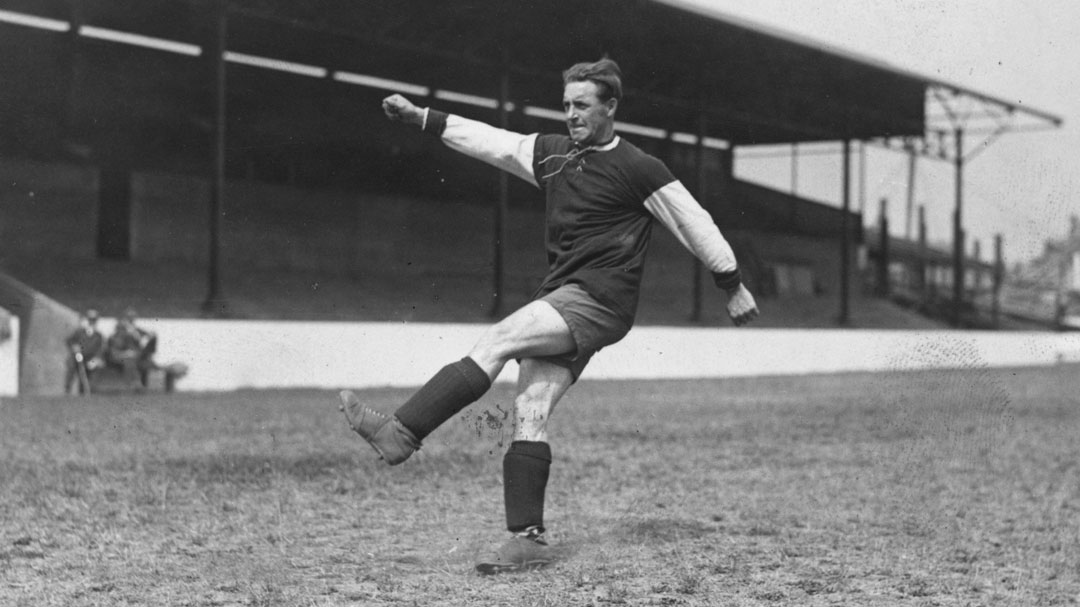 One-and-a-half more goal-laden seasons later, Puddefoot was on his way to Scotland and Falkirk - a club he had guested for during the war, when he was stationed north of the border - for a world record £5,000 fee. This, remember, for a player who had never set foot in the First Division.
Puddefoot spent three seasons in Scotland before returning to England with Blackburn Rovers, where he made 250 League appearances across seven seasons, scoring 79 goals. During his time at Ewood Park, he was also capped twice by England.
It was fitting the the man who had made his name in Claret and Blue would return to West Ham to finish his senior career in 1932. By the time of his retirement, Puddefoot had netted more than 200 goals in all competitions.