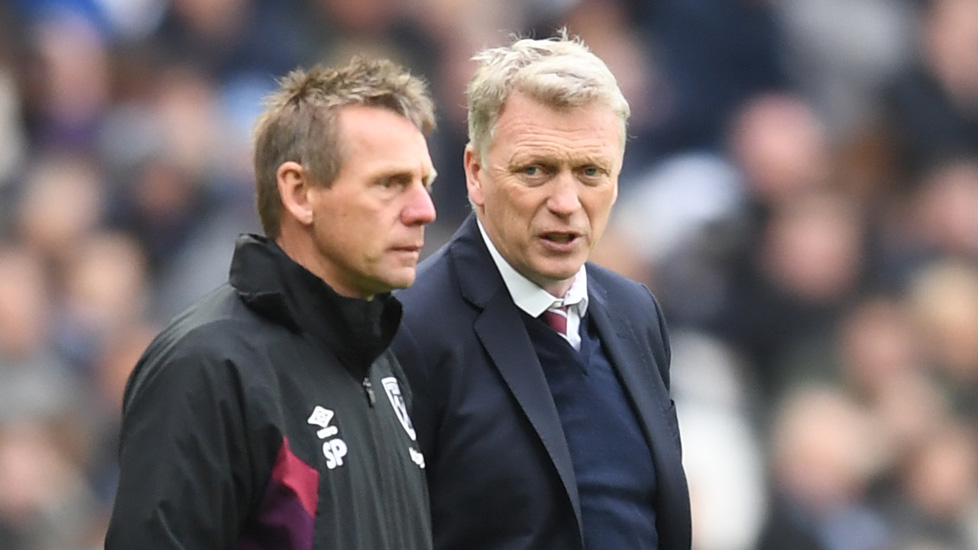 David Moyes admitted he was disappointed that his West Ham United team were unable to stretch Premier League champions Manchester City to the degree they managed at Eithad Stadium earlier this season, when they fell to a 4-1 defeat on Sunday afternoon.
A brace of goals in either half for the visitors, either side of Aaron Cresswell's free-kick, were more than enough for a 30th victory of a dominant Premier League season as Pep Guardiola's men continue to hunt down a number of records.
Moyes conceded that at their best City are hard to touch but felt he could have seen more from his side.
He also knows that he will need to see them step back up again to secure the three points which would go a long way to securing Premier League football again in 2018/19.
"They were very good, as we expected and as they have shown all season, and we weren't very good at all," the manager said. "I hoped we'd have done much better, but I have to say Man City have done this to better teams than us this season.
"Manchester City make it very difficult for you, they make the pitch very big and they get players in positions you hope they wouldn't be. They're slick, they're quick and that's why the champions, but we didn't play as well as we could have done.
"Things need to go for you a little bit when you play them. Generally we didn't do as well as we did against them at the Etihad earlier this season, we didn't defend as well as we've done against the bigger teams this season, so for those reasons we didn't really get a grip on the game.
"We're above the dotted line and we've got games coming up where we've got chances to win. We'll obviously have to play better than we did [today], but I think we've got enough in the bag to win a game. We have to prove that."