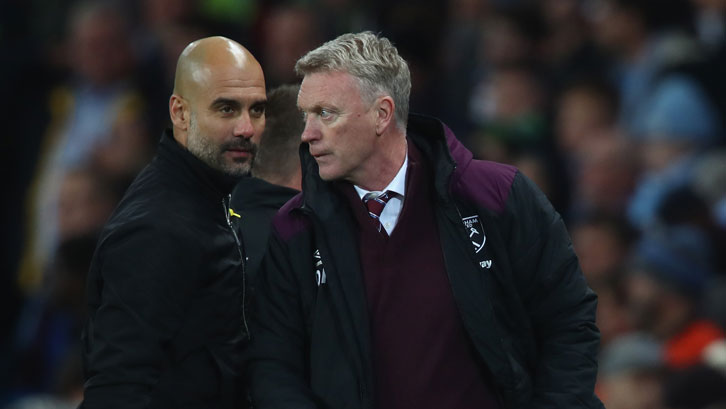 David Moyes and his backroom staff will leave no stone unturned in their preparation for Sunday's visit of Manchester City.
The West Ham United manager, his assistants Stuart Pearce, Alan Irvine and Billy McKinlay, his performance analysts and medical and sports science staff have all put in the hours at Rush Green in a bid to find a chink in the champions' armour.
City are commonly considered to be one of the best teams in Premier League history, employing a relentless pressing and possession-based style under Pep Guardiola that could yet secure them a host of competition records, including most points, most wins, most goals and the biggest winning margin.
Moyes and his team know their planning must be meticulous if they are to take anything from a City side which has lost just two of their 34 top-flight matches this term. Even then, the manager admits he may have to switch things up during Sunday's game.
"We do lots [of preparation work] on all the teams, not just the big ones, but tactically you have to change and you have to have in-game changes, it might be small and unnoticeable – it could be slightly adjusting someone's position," he explained.
"I don't think you can play Manchester City with one formation. You probably need to have two or three formations through the game because if you find a way to stop them or work them out they'll overrun it. So once they do that you've got to find a way to stop what they're doing, you have to change that as well.
"That's what the good teams and good players do to you, they're not going to allow themselves to be easily stopped, there's a lot more in game changes I think with football than what there has been before."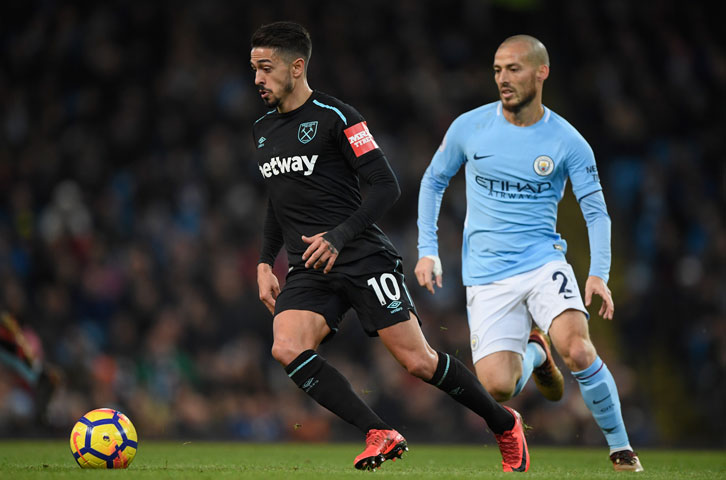 City have averaged 66.2 per cent possession in their Premier League matches this season and had the ball of an amazing 83 per cent of their 5-0 home win over Swansea City last time out.
Moyes knows his own players will likely spend more time chasing the visitors than vice-versa this Sunday, and has prepared his squad accordingly.
"We train the players without the ball a lot, because we're not [going to be] with the ball a lot so at West Ham we're not with the ball all the time. I would like to be with the ball a lot more, because it means the opposition are running and I actually think our form has shown that our play has been a lot better and I hope we can show that on Sunday.
"Even against the big teams, there is not a team where Manchester City haven't completely dominated the game, there's not a team where they've not had the possession or chances. For anybody to think that we are going to have that would be naïve.
"We'll do our best to make it as hard as we can for them, as when we make it hard for them they'll do something else because of the quality they've got."