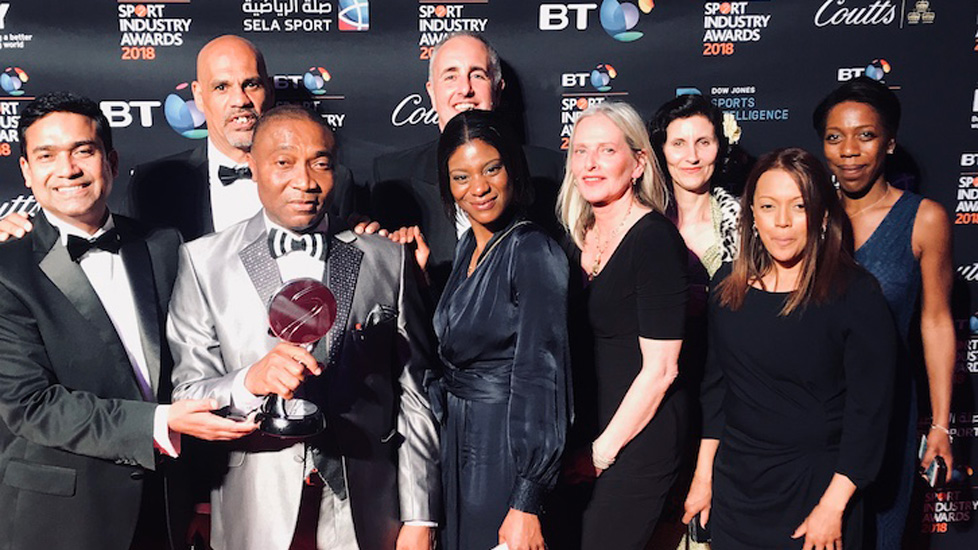 West Ham United's Foundation was awarded the prestigious BT Sport Industry Awards Community Programme of the Year for their innovative 150Club Community Prescription Programme on Thursday evening.
Held at Battersea Evolution, the event – which is the industry's most-anticipated night of the year, celebrating the very best work from across the sector – saw the Foundation's 150Club win the Community Programme of the Year award, in front of an audience of sports stars, celebrities, senior decision-makers, influencers and members of the global media.
The Community Programme of the Year Award recognises the work of organisations that deliver innovative and high-impact projects within their local communities. The unique and diverse 150Club Community Prescription programme run by the Foundation was recognised as delivering life-changing opportunities for people at risk of type 2 diabetes within Newham.
Speaking about the Award, Joseph Lyons, Chief Executive of the West Ham United Foundation said: "I am incredibly proud that the 150Club has won this prestigious award. It is a testament to the hard work and dedication of all our partners that we work with on this fantastic programme. With over 200 completers so far, and tens of thousands of minutes of physical activity racked up on the project, it is truly changing lives for people in Newham. I am so thrilled to see it being recognised with this award, and we'll keep working hard to continue to deliver for our residents in Newham!"
Taking its name from the recommended amount of 150 minutes of exercise people should take per week, the 150Club Newham Community Prescription programme works to tackle high rates of diabetes and cardiovascular disease in Newham by helping people to stay healthier. The borough has the second highest predicted prevalence rate of Type 2 diabetes in England, with more than 24,500 of residents currently diagnosed with diabetes.
By working in a ground-breaking partnership with NHS Newham CCG, Newham Council and the Staywell Partnership, West Ham United's Foundation use the power of football and sport over the 24-week community prescription programme to inspire local residents who would otherwise be uncomfortable discussing their health and making changes to their lifestyle.