West Ham United Ladies General Manager Karen Ray has been nominated for an award in Outstanding Services to Education at Premier Sport Network's 2018 Behind the Scenes awards.
Ray, who has overseen the Ladies' 13-match unbeaten run at the start of 2018 - a sequence that has yielded two trophies - will discover whether she has won the award, which recognises the work she has done in spearheading the Ladies' programme at the Hammers, at a ceremony in Manchester next week.
Speaking during the FA's Girls' Football Week, which aims to raise participation among girls in the game, Ray paid tribute to the work of her entire team of staff behind the scenes.
She said: "I had no expectations other to go and enjoy the event, so to find this out and be recognised for the things that go on behind the scenes is nice. It's exciting, but there are so many more people who should be awarded this, so it's not only for me!
"Without Jackie Ferdinand's [Head of Safeguarding] trust in me to look after the girls, we wouldn't be where we are in terms of the care we are able to offer the girls. As a whole there are so many individuals who give back to what goes on, and so many departments support me to give the support the girls need both on and off the pitch.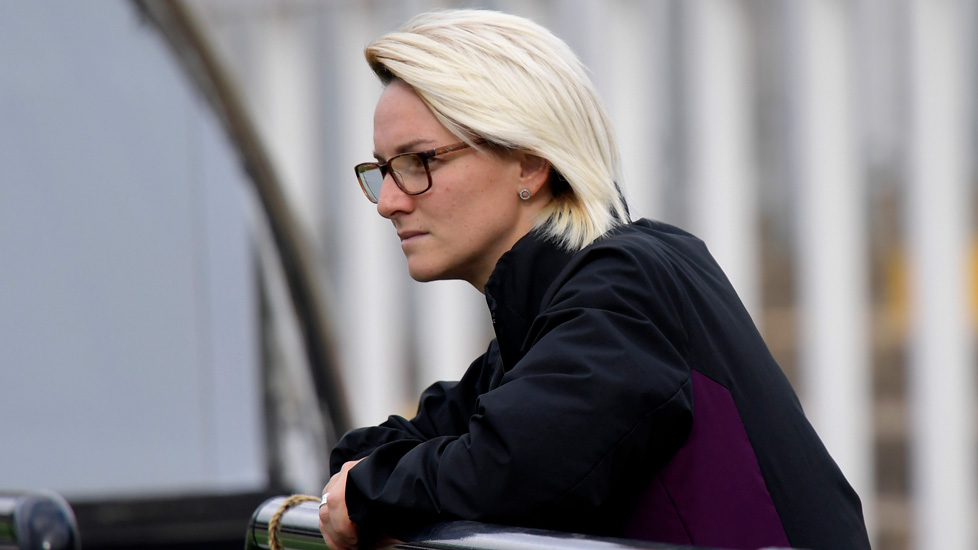 "It's about breaking down barriers and changing people's perceptions of women's football. The club have really taken everything on board and respected my pushes, and the fact I'm able to educate people about the sport – it's nice to be recognised for it.
"The biggest thing I can say is that we have a managing director, Jack Sullivan, who has chosen this as his department to dive in to. He's been brilliant at educating people in and around the club about the women's sport.
"The intrinsic learning which happens in the football environment is really important, but ultimately the education part for me is beyond the football pitch.
"The natural thing for me is coaching the team, but when we step away from that I like to think I'm educating the girls so far beyond the sport, in terms of things like time management and empowering the girls – it's really important to me, teaching them how to be resilient both on the football pitch and off it."
Read more about how the Hammers are supporting the FA's Girls' Football Week here