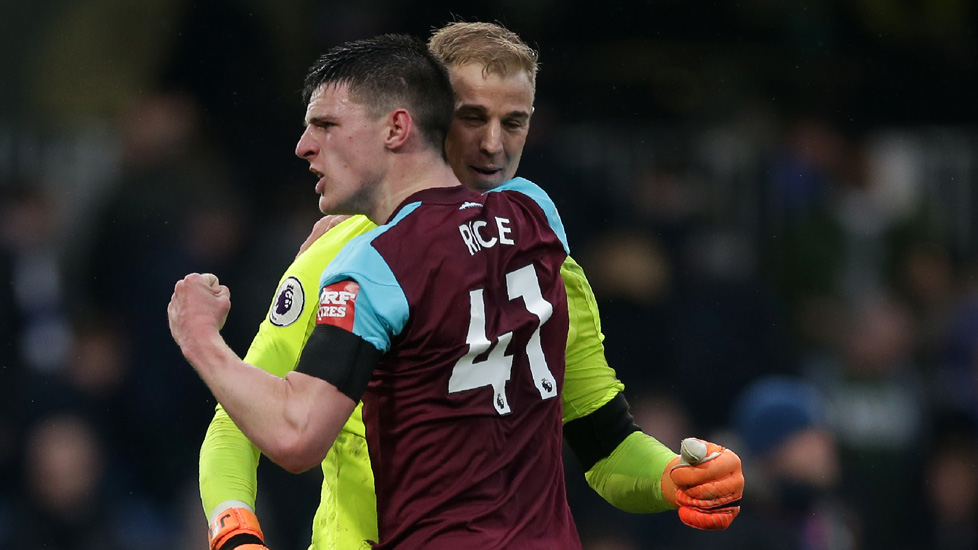 Declan Rice says the Hammers should head to Arsenal with a fearless attitude on Sunday as they look for the three points that would go a long way to securing their Premier League status.
Having taken five points from their last three games, the Hammers have displayed a growing confidence in recent weeks and Rice believes that should stand them in good stead in north London.
West Ham were unfortunate not to defeat the Gunners at London Stadium in December when Chicharito struck the crossbar in the final minute, so the young defender sees no reason why David Moyes' men can't repeat their victory at Arsenal from the 2015/16 campaign.
"We shouldn't go there with anything to fear," he said. "We've got a game plan – they're on a run at the moment that they're not too happy with and they'll have the Europa League to think about too. It's going to be a good game and we desperately need the three points.
"If you go there and put the pressure on I think you stand a very good chance. Arnie's in top form and it's good to have Manu and Andy Carroll back – it's great strength for all of us."
From a personal point of view, the 19-eyar-old is still pinching himself at the vast top flight experience he has gained this season.
"It's been a crazy year for me to be honest," he continued. "This time last year we were talking about looking at loan options for this season, but I came back for pre-season, got the call-up for the tour, did well there, and that's what has led on to this year.
"it's always been my dream to play football in the Premier League and to be doing it at 19 is crazy. I've just got to keep my head down, keep working and not let it get to you. That's the main thing.
"You have to know where you've come from, remember the people that have got you here and there's no need to get big headed or big time because it could all stop at any time."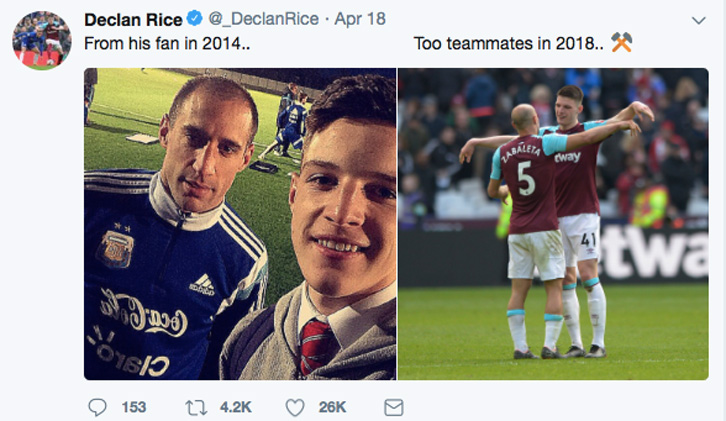 Rice illustrated his meteoric rise perfectly this week by posting an image on social media showing him meeting Pablo Zabaleta as a fan less than four years ago, alongside another of them as teammates from the Stoke game this week.
He explained: "That picture with Pablo was taken at Rush Green! Argentina came here to train before they played Croatia at the Boleyn Ground and I think the whole of Dagenham turned up!
"I was there in my school uniform and school backpack and managed to get a pic with Zaba. I was going through my phone the other day and found it so I thought it would be good to do a little picture, because me and him get on well."