David Moyes is likely to have the same squad of players available for Sunday's trip to Arsenal as he had at his disposal for this week's 1-1 draw against Stoke City.
Andy Carroll and Manuel Lanzini, who both came off the bench against the Potters, will continue their comebacks, but James Collins remains sidelined with a hamstring injury. The boss, did, however, have a positive update as Pedro Obiang battles back from a knee problem.
"We had a few back for the Stoke game – Andy Carroll came back, and Manuel Lanzini came off the bench with him too," Moyes said.
"James Collins isn't ready yet, so probably we've got for Sunday what we had back for Monday's game against Stoke.
"I have to say Pedro Obiang is making really progress and there's a chance he could maybe make it back before the end of the season, he's doing that well."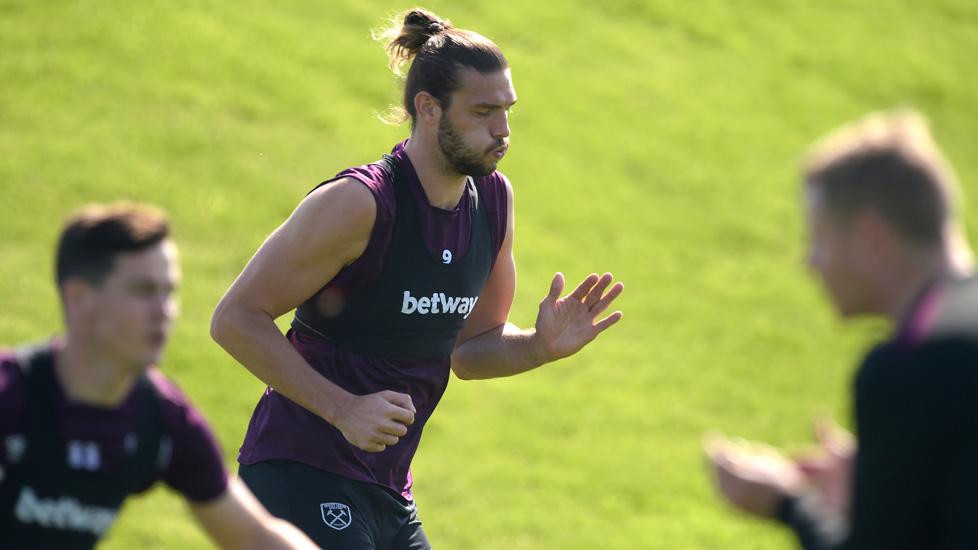 Asked whether he had a choice to make over who would start in goal against the Gunners, Moyes preferred to look back at Joe Hart's Man of the Match performance against Chelsea in the Hammers' previous game.
"I have a decision, but I have to say Joe played really well against Chelsea," Moyes added. "He did remarkably well, he made some really fine saves, and obviously he's disappointed with the goal we conceded against Stoke in midweek. That's the life of goalkeepers and that's what they have to do.
"It's good to get Andy Carroll back too. He gives us an option. We're trying to get him up to maximum fitness, he's been out for nearly 12 weeks, but Andy will be ready [to play some part]. Is he available for 90 minutes? I'd probably say no.