David Moyes says his only focus is on ensuring West Ham United secure their Premier League safety as quickly as possible as he prepares his team for a Sunday lunchtime trip to Arsenal.
West Ham head to Emirates Stadium protecting a three-match unbeaten run following Monday's last-minute rescue of a point against Stoke City – a sequence which has yielded five points and help grow belief in the team.
When facing the press on Friday, Moyes spoke of that growing confidence, the luxury of having options from the bench, Arsene Wenger's decision to step down in May and more…
I'm only focused on ensuring we secure our Premier League safety…
"[On my future] I've always said that at the end of the season we will see how it goes and make sure that we are a Premier Lague team. I've not gone into any discussions before then, me or the chairman. We speak regularly but we are both more than happy to wait until the end of the season and then start talks.
"I'm enjoying it. There's a lot of confidence around the camp with the players. We want to make sure we are a Premier League team and we believe we can be. So let's get that bit of the job done and then we can work out the other bits later."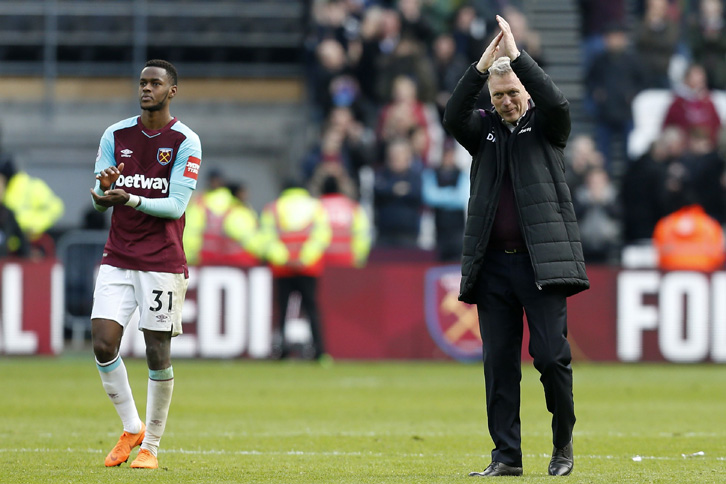 The team has great belief going into Sunday's game
"We have good belief as a team. I think we feel as though we played well in the game against Stoke but we just didn't score the goals. Good performances do lead to good results and I do hope we can continue. We are on a decent run at the moment.
"I'm trying to get a level of consistency to our play and to not be so up and down all the time. So really that's the message I'm trying to get out and what we hope to do. The first part would be to try and go unbeaten for the rest of the season, which isn't an easy task but it is a target that we have to set for ourselves."
It's good to have options from the bench with Andy Carroll and Manuel Lanzini back from injury...
"Certainly since I've been here we haven't had a great deal of options off the bench at different times during the season. But it was good the other night and it gave us a lift and got us a point which was really important. Same with the week before. So I think when you've got those players they can really help you and change the game and make a difference."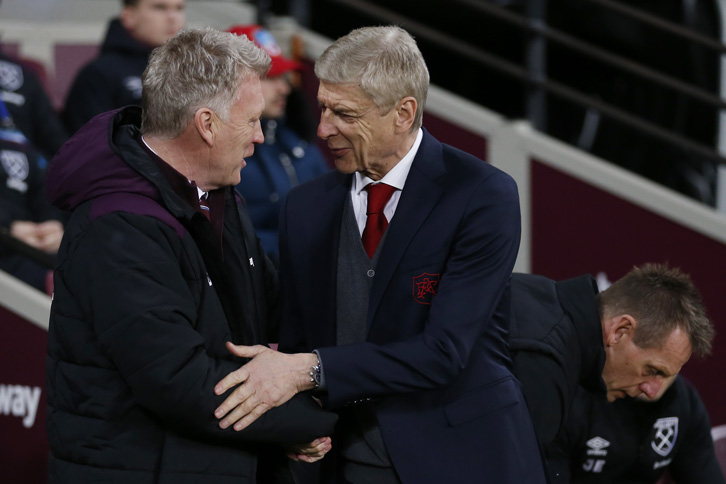 On Arsene Wenger announcing his decision to step down as Arsenal boss at the end of the season…
"I think he's been a great competitor, he's been a terrific manager. Over the years I think he's one of the best managers that has certainly graced the Premier League that's for sure.
"I think that real football people appreciate what he's done, I think that he lives and breathes it, he's dedicated to his job, he's been dedicated to the sport. I've got to know him a little bit at different times, at the Euros and different functions - he's a real proper football man and he's worked really hard to obtain what he has done.
"I thought I'd done quite well doing eleven years at one club, so to do 22 years is an incredible achievement as it was for Sir Alex at Manchester United. At Arsenal he created a great team and good players and they had a style, and I think over the years Wenger is one of the coaches who has changed the style of football.
"I probably wish it hadn't been announced this weekend that's for sure. I think most people appreciate Arsene Wenger for what he's done and what he's achieved in football and I respect him for how good a football man he is and how hard he's had to work."