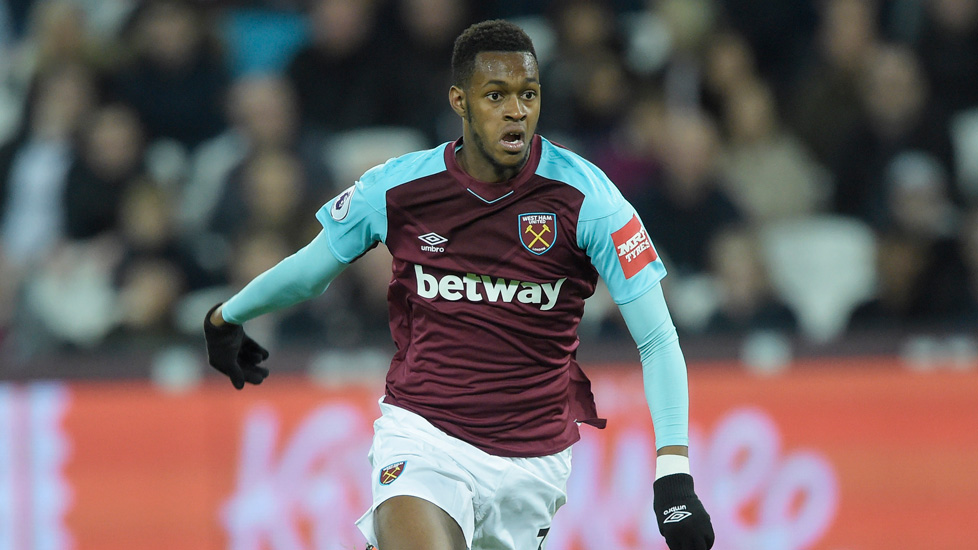 Edimilson Fernandes says confidence is returning to the West Ham United team after a run of three games undefeated dragged them six points clear of the drop zone.
Fernandes, who has missed the majority of the 2017/18 campaign through injury, returned in the 3-0 victory over Southampton at the end of March, before starting in the two 1-1 draws – against Chelsea and Stoke City – which followed.
With Arsenal at Emirates Stadium next up on Sunday, the young Swiss international is convinced his team will take heart from their recent form as they look to secure their Premier League status as quickly as possible.
"Our confidence is high at the moment," Fernandes said. "We eant to keep it up and do well as a team.
"One point against Stoke was still good but it could have been better. We did have the chances to win the game but we didn't take them. Having said that our recovery from going behind to get a point was a good result. 
"We are not safe just yet. We are taking it game by game and trying to win each game as they come. 
I feel fit and when I was I out I was just completely focusing on coming back as soon as I could.

Edimilson Fernandes
"Arsenal is certainly a game we can get something out of. We will work hard and give everything to get a result.
"Of course they will want to bounce back after their defeat to Newcastle last week but I think we can get something there and will give everything to do just that."
From a personal point of view, Fernandes is delighted to be back amongst it following a frustrating period out with an ankle injury. 
He added: "When I came on against Southampton, to be honest I wasn't completely ready to come back so early in the game as it was only eight minutes into it! I was personally surprised I was able to manage to finish the game. But I felt fit and when I was I out I was just completely focusing on coming back as soon as I could.
"Of course injuries haven't helped me this season and I do get a bit down when I'm injured and luckily I have my cousins around to help me. It was all down to working hard to get back as quickly as possible. 
"I have felt at home here for quite a while now. I am one of the younger players in the team and it's more like a family now. My English is improving and I can get by now and hope things continue to go well for me."