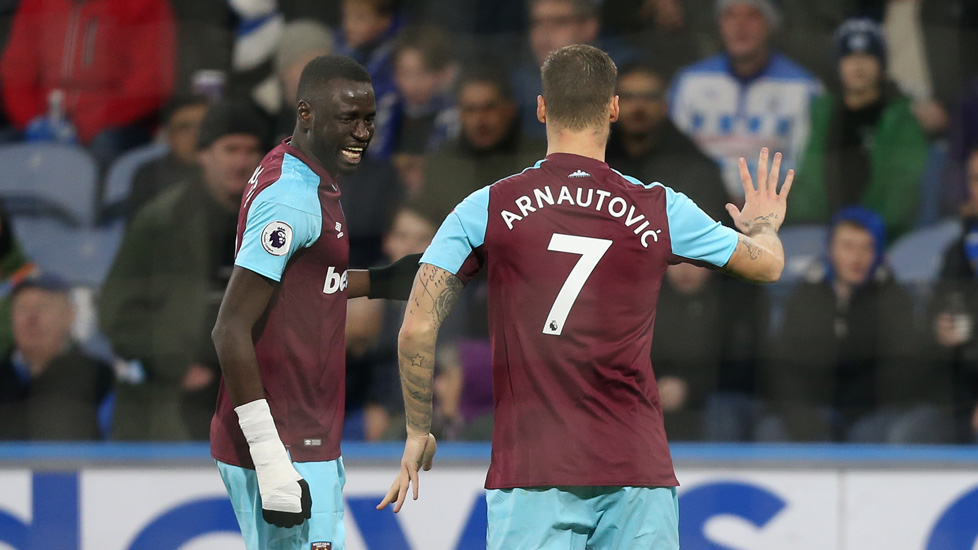 Cheikhou Kouyate has hailed the influence of Marko Arnautovic - both on and off the pitch - as the Hammers look to secure their Premier League safety over the final five games of the campaign.
Arnautovic has maintained his excellent form across the winter and into spring, scoring nine goals in 15 league appearances and assisting four more over that period.
Kouyate, who assisted Arnautovic's strike at Huddersfield earlier this season, says the Austrian's personality is infectious and has played a big role in helping the team's form improve over the second half of the campaign.
"Marko is an unbelievable guy. He is a great player and he is here for us through good and bad," the No8 said.
"We could be down without Marko because he has scored so many goals for us, he is on fire.
"I love this guy - he is a great player, he speaks to everyone and makes us laugh. He is a teammate.
"When everything is not good, he is here and when you are in a bad moment you need guys like Marko. This is why I love this man.
"I think it's possible he can score another six or seven goals before the end of the season. He has good feelings and has everything he needs to do it."