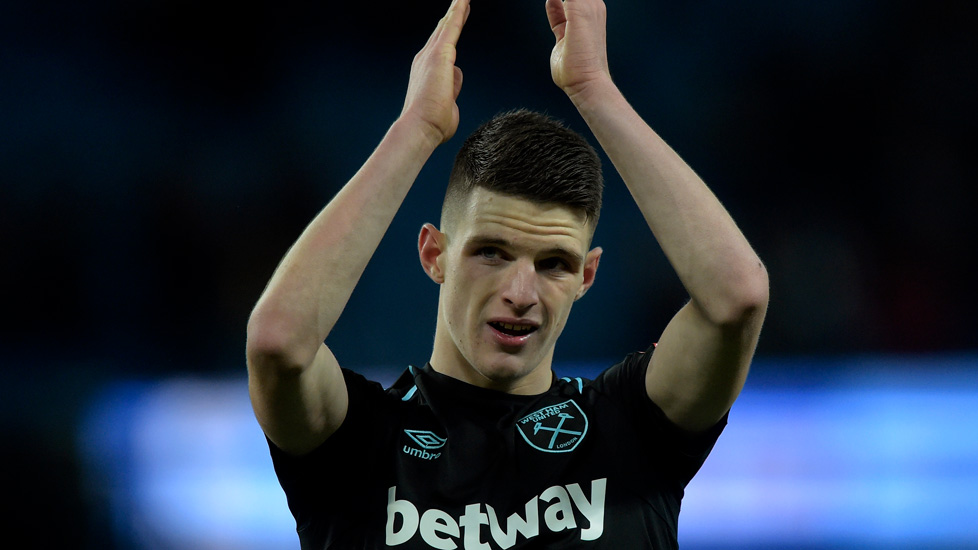 Former West Ham United defender Matthew Upson has hailed Declan Rice's character as he observes his former charge's rapid rise to prominence this season.
Upson worked as Rice's mentor in the Academy of Football last season and has not been surprised at the 19-year-old's ability to adapt as he has established himself in the first team throughout the 2017/18 campaign.
Rice has appeared in 21 of the Hammers' 33 Premier League games to date this season, alongside making his senior Republic of Ireland debut, and Upson believes his development curve will only continue to shoot upwards.
"Terry [Westley, Academy Manager] asked me to be Declan's mentor last season and we worked together quite closely for a year," the 21-cap former England international said. "His progress has been rapid and one of the main reasons for that has been his attitude and character. That is what sets him apart.
"Some people would say his progress has been unexpected from where he was two years ago but his application and attitude have been first class. He will listen, he wants to do well, he is eager for the next challenge – and he's tough."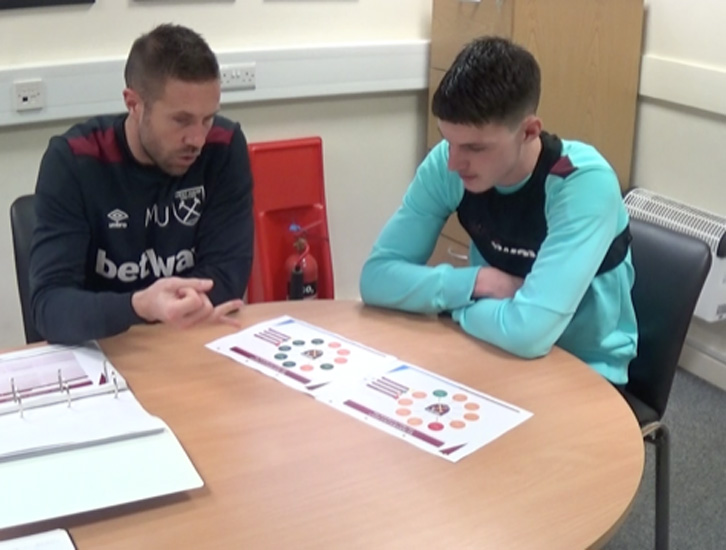 When it comes to passing on his expertise, Upson is only too happy to play his part in assisting the next generation of defenders and he explained what his role with the Academy entailed.
He said: "Mentoring a young player involves a lot of talking, advice and analysis. Sometimes young players in the Under-23s hit a time when the only development they need is in performance-related goals.
"They wouldn't be in the Under-23s at a Premier League club if they didn't understand the game and weren't good technically. The next step is to question performance goals, things like: 'When the ball is wide, do I mark space or get close to an opponent?' Or: 'When that ball comes over, do I challenge for the ball when I know the opponent is going to win it or just shunt him before he jumps to knock him off balance?'
"That sort of stuff, those little psychological points, can make a big difference in the development of young players.
"Declan is an amazing learner and that is why he has done so well. His attitude and character set him apart and he is a great example of a young player who has gone from where he was at a year ago, to being regularly involved in the first team."