West Ham United's official eSports player, Jamboo, saw off competition from Lyon, Espanyol and FC Basel to claim victory in the eDugout Cup. 
A tournament between the four European clubs saw Jamboo victorious in the competition, which also included Rafsou, Outbreak Pupen7, and Cody Der Finisher. 
The West Ham representative saw off Rafou of Lyon 5-2 in the first contest, which booked a final against Espanyol's Pupen7. Jamboo also bested the Spanish side's FIFA 18 player, securing a 4-1 victory in the final. 
"I'm absolutely delighted to win this eDugout Cup competition," an ecstatic Jamboo told whufc.com: "I knew before the tournament began that I was coming up a tough group of players, so to go all the way is incredible.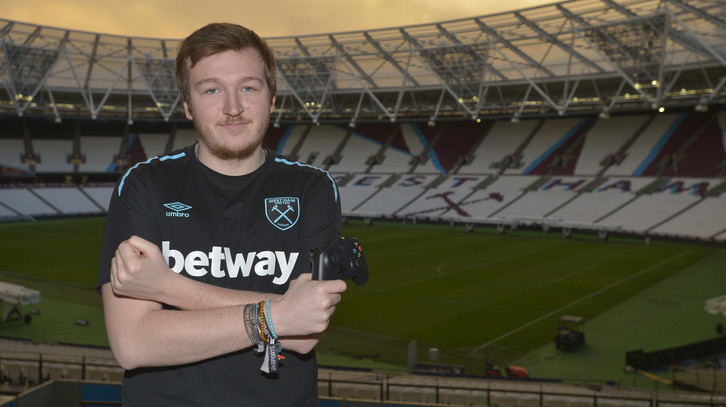 "Credit goes to the other players, they were really difficult. Rafou gave me a tricky test in the first match and Outbreak Pupen7 is a really good player as well. I knew I had to be at the top of my game going into the final, and I feel like I was." 
The win in the Dugout-organised tournament means that Jamboo will represent the four in an upcoming contest against another member of the Dugout community, in a huge final showdown. 
Jamboo is already preparing for the fixture and is looking forward to another chance to test himself. 
He continued: "Obviously winning these games means I now go into the next contest, and I'm excited to see what that holds. It will be difficult, there's no doubt about that, but I'm always eager to try my form and ability against other pros. 
"I hope it will be a good match and I intend to put my best foot forward."
Check out the highlights from Jamboo's Dugout Cup victory in the video player above!