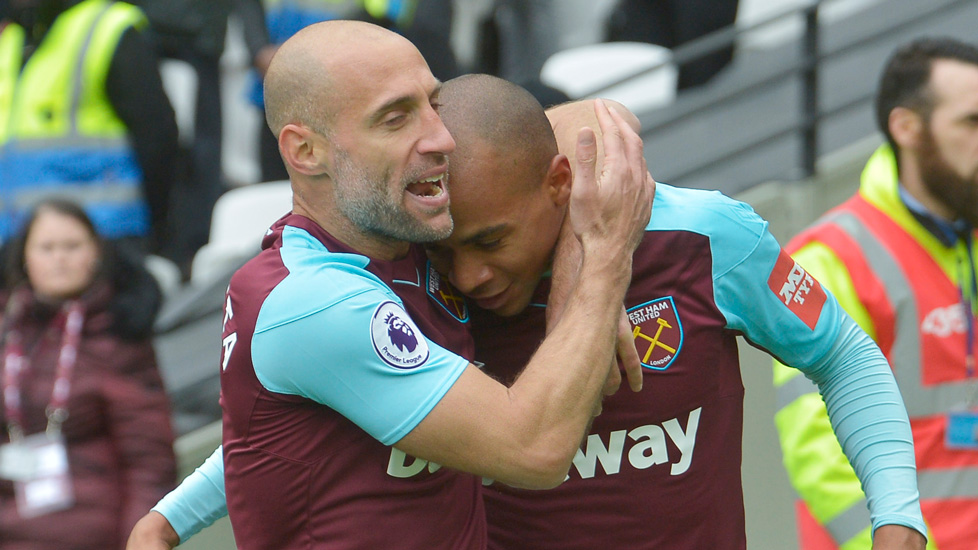 West Ham United defender Pablo Zabaleta is gearing up for the crucial Monday night football matchup against Stoke City.
The Hammers are going into the contest in good form with four points out of six since the March international break.
"Stoke is going to be another massive game for us, Monday night in front of the home fans They have been massive for us, I hope they can be as good as they were against Southampton," said the No5.
"We need to win this game, it's huge. We need to keep playing this way and keep winning games until the end of the season.
"For us we have our own ambitions. There are six games to go until the end of the season and so we need to perform well enough to at least get a point in all of those games and see how we can finish this season."
The reality of the situation is that none of the teams in the bottom half of the table have the easiest schedule to finish off the season. Some of the relegation threatened teams either play each other or they end up playing teams within the top six. Each match could have huge implications on what happens at the end of the season.
However, the experienced defender is optimistic about the Hammers' chances, yet is not letting complacency get the best of him, as nothing is confirmed yet.
"We need to go game by game and if we can make it by winning the next game against Stoke that will be a big step forward toward being safe."