West Ham United's 3-0 win over Southampton was an incredible day for supporters across the globe, but for American fan Jonathan Mendoza, the game meant so much more. 
The winner of a Premier League competition over in the USA to find the ultimate super-fan, Jonathan was treated to an exclusive trip to watch the Hammers train at Rush Green, before being given a behind the scenes experience of the side's 3-0 victory against the Saints. 
Travelling all the way from Chicago for this trip, Jonathan regularly journeys an hour each way to watch West Ham play alongside the Chicago Hammers, while also driving for 15 hours straight two years ago to see the Irons in action in North Carolina.
Upon visiting the West Ham training ground, Jonathan was given a rare insight into the operation at Rush Green before watching the first team train ahead of Southampton's visit to London Stadium.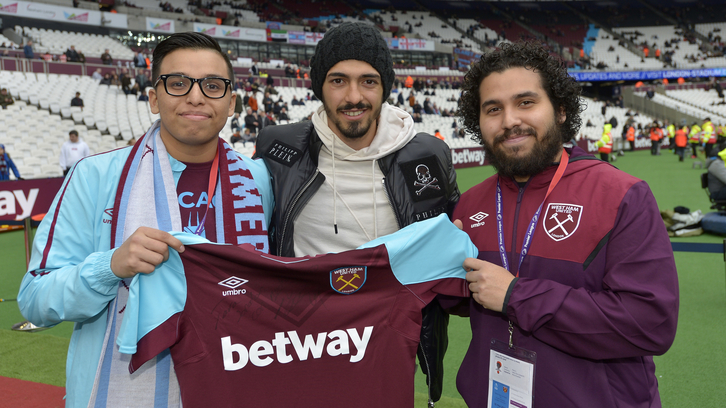 The super-fan, who visited alongside his brother Ricardo, said: "It's extremely exciting. I never thought any of this would happen. It's a dream come true."
A major surprise was then in store for Jonathan as, at the end of the day, he was given a huge shock in the form of captain Mark Noble, who presented the visiting supporter with a shirt from the players and football boots signed by the skipper himself.
 Speaking to the midfielder, Jonathan said: "This is a dream come true just seeing you right here right now. I took a picture with you in North Carolina but that's nothing like this right now!"
Jonathan's unique experience with West Ham was far from over, however, as he visited London Stadium for the first time for the Premier League test against Southampton.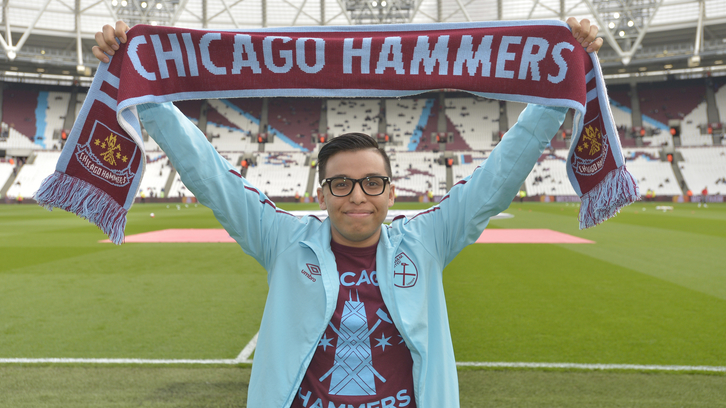 Jonathan and his brother watched on as Joao Mario and Marko Arnautovic fired the Hammers to a 3-0 victory, before then meeting the entire team after the contest.
Speaking after his incredible few days with West Ham, Jonathan exclaimed: "It's just been amazing. It was my very first West Ham match live here in the UK and it was a great team performance. 
"The players played out of their skin today, and I predicted the score! It was an unbelievable experience. Nothing like this will ever happen again."