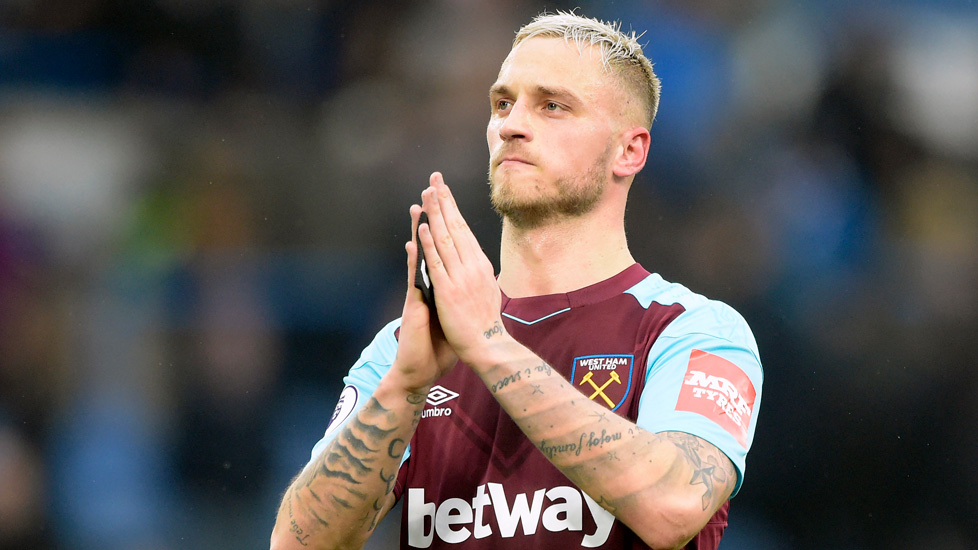 Marko Arnautovic is looking forward to a big match this Monday at London Stadium when the Hammers take on his former club, Stoke City, under the lights.
As the east Londoners look to build on four points from their last two fixtures, Arnautovic is hoping to build on his tally of nine goals for the season.
"We can make the gap between us and the bottom bigger on Monday so we're doing everything we can," he said. "We just need to concentrate and put in the effort, and I'm sure we will win the game."
The No7 will look to sink the Potters again after scoring against them in the 3-0 win earlier this season and he says the squad have been putting the hard yards in to prepare for the Monday night match-up.
"We are training hard and we are keeping ourselves fit. I think over the weekend we will go into the details of how to play against them. We know what we have to do though."
Arnautovic is confident the home fans will get behind the team again as they come off a spirited 1-1 draw against Chelsea last weekend. 
The Hammers have been in good form at home recently having lost just once in the past five home matches, while Stoke come into the match having lost four of their last five matches and are winless in nine. This makes Monday night's match all the more important.
Arnautovic concurs: "A win would be a big step. This game is massive. It's a big game for us, for the Club, and for the fans. We will go all together on Monday and we will try as hard as we can to get the three points."
Adults can purchase two tickets for this match for just £40. Click here to buy now!