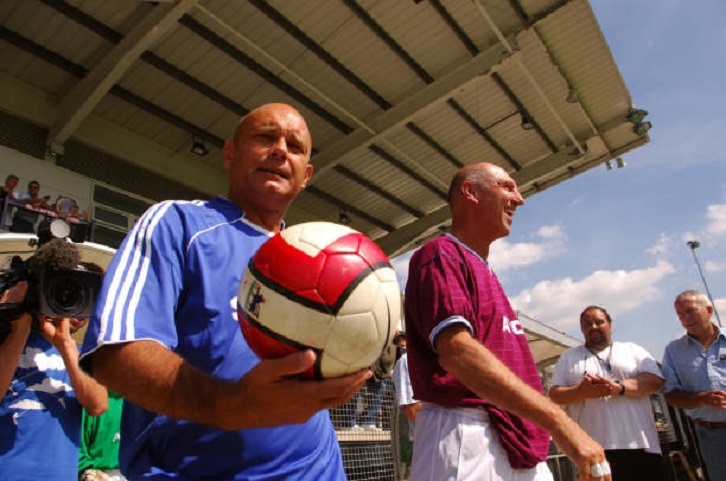 As English football pays its respects to Ray Wilkins this weekend, West Ham United legend Alvin Martin has given a touching and heartfelt tribute to his former England colleague.
With the Hammers travelling to Stamford Bridge this afternoon to face Chelsea - the club with whom Wilkins began his illustrious playing career and returned to as a coach in recent years - it is sure to be an emotional and poignant afternoon in West London.
Following the tragic loss of Wilkins at the age of just 61 earlier this week, players, managers and fans have been queuing up to speak in glowing terms of the popular midfielder, and former Hammers defender Martin knew him as well as anyone in the game.
The pair played alongside each other on Alvin's England debut against Brazil at Wembley in May 1981 and were members of Bobby Robson's squad at the 1986 World Cup finals in Mexico, before continuing their friendship once their playing days were over, both on the corporate after-dinner circuit and as colleagues at TalkSport radio.
West Ham fans appreciate good players and Ray Wilkins was the type of player they would love to have seen pull on a Claret and Blue shirt

Alvin Martin
"He was a truly wonderful and genuine fella," says Alvin. "Fabulous company to be around and just a lovely, lovely guy.
"When I got into the England squad, he was the first to greet me, with a chat and a laugh, making me feel welcome and comfortable.
"I would go as far as comparing Ray to Bobby Moore in the type of person he was - admired, respected, and so highly thought of by his colleagues in the squad because he had time for everyone.
"I always gravitated towards him whenever we met up with England. Whether it was at breakfast, relaxing around the hotel, or having a drink at the bar, he was just one of those people you wanted to be around. 
"And he never changed. Even when he went into management and coaching, he was the same lovely guy. You might not see him for a year but if you then bumped into him, it would be as though you had been with him last week.
"His loss has really hit me," adds Alvin, "and I haven't stopped thinking about Ray over the last few days. It has felt like losing a loved one.
"I think about sitting around the pool with him at the Mexico World Cup, or the last time I saw him, just before Christmas, laughing and joking.
"I host a lot of corporate events and dinners in the city and whenever Ray came along to any of them, the guests on his table would always wax lyrical about the experience they had and what a fantastic guy he was.
"And I just feel terribly sad for his family, because when someone is taken at that age, it leaves a massive gap. He was a fantastic person. And I think the biggest compliment I can pay Ray Wilkins is that if he hadn't been a professional footballer, then I think he still would have been highly successful and probably famous in whatever he did. A fabulously talented guy."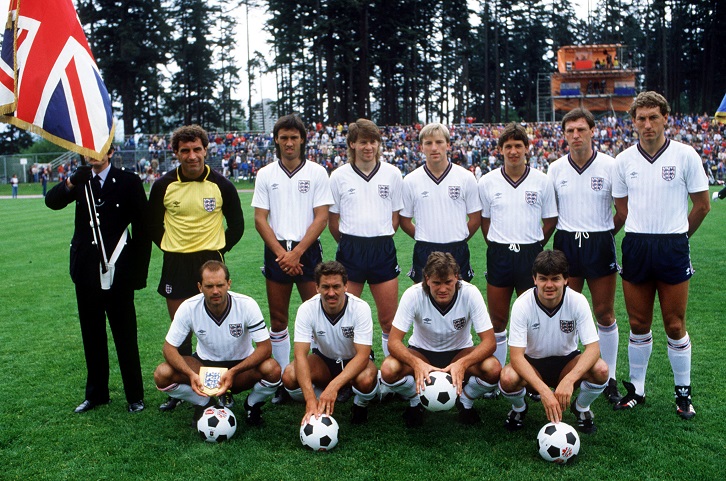 As for Ray Wilkins the player, Alvin is just as effusive in his praise for a man who won 84 caps for England and earned respect and admiration wherever he played.
"In football you hear a lot about courage and players putting their bodies on the line," he says. "But there are different ways of showing courage and commitment, especially when times are tough and you are under pressure, as was often the case with England.
"Ray was somebody who always wanted the ball. If you were in trouble, he always made himself available. He was a real team player. People talk about the England shirt weighing heavy, but it didn't weigh heavy on Ray. He was an extremely strong character.
"When you think of who he played for - Chelsea, Manchester United, AC Milan, PSG, Rangers - you don't play for those clubs unless you a top, top player but Ray managed to walk that line of playing with a smile on his face and appearing not to take it too seriously, yet still being a fierce competitor and a winner.
"It's a unique trait and there have not been many players who could do it. Some try to portray a certain type of personality but with Ray it was absolutely genuine - what you saw was what you got. He was a true gentleman on and off the field."
Finally, ahead of the planned tributes at Stamford Bridge this afternoon, Alvin is certain that rivalries will be put to one side in honour of a man who was respected throughout the football world.
"I've absolutely no doubt at all that our crowd will pay their respects to Ray in the right way," he says.
"West Ham fans appreciate good players and Ray Wilkins was the type of player they would love to have seen pull on a Claret and Blue shirt. He would have fitted in perfectly with our philosophy."