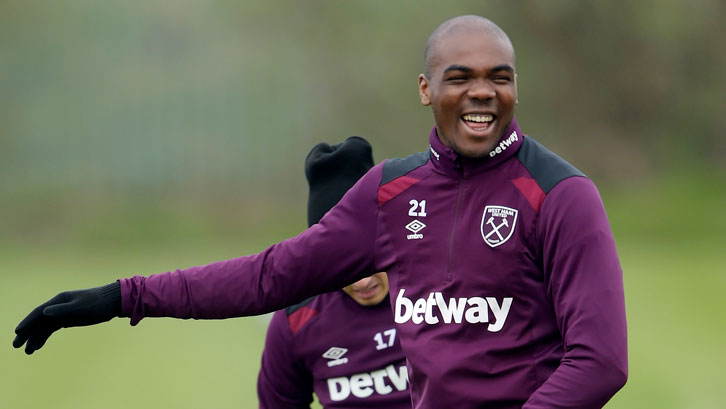 There was a time when all Angelo Ogbonna's energies were focused on earning three points for Antonio Conte but, on Sunday, he wants to leave his old boss empty-handed.
Chelsea manager Conte first showed his admiration for West Ham United defender Ogbonna back in 2013, when he spent €13 million to take him to Juventus from Torino. Then, three years later, as Italy manager, Conte selected the centre-back in his 23-man squad for the UEFA European Championship finals.
On Sunday, the two Italians' paths will cross again, when the Hammers take on the Blues at Stamford Bridge in a Premier League match with big connotations for both clubs – West Ham need the points to stay up, while Chelsea need the points to keep their hopes of a top-four finish alive.
For Ogbonna, there will be absolutely no room for sentiment, regardless of what Conte has done for him as a player.
"I am still close to him," said West Ham's No21. "He was a manager who has been very important for my career. He took me to Juventus and then picked me for Italy for the European Championship finals.
"I think Chelsea still are a really good team and you have to have a really big squad to compete in this league. But, to be fair, it is not my problem right now. The problem now is for us to get something from the game.
"We need to get as many points as we can get. We have to keep our feet on the ground and focus and be humble. Nothing is easy in the Premier League."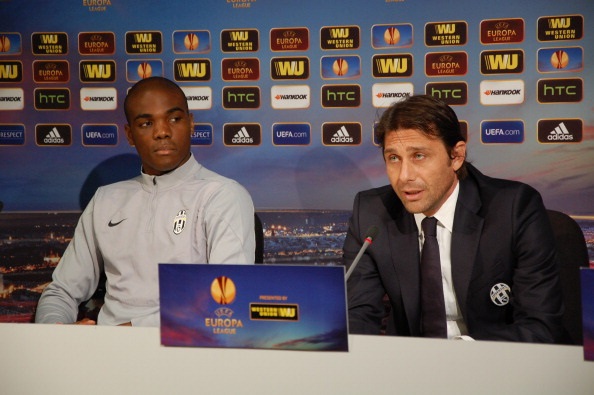 In four career meetings with Chelsea, all of them since he joined West Ham in 2015, Ogbonna has never finished on the losing side and, after helping the Hammers to a morale-boosting win over Southampton last time out, he is aiming to extend that record to five on Sunday.
"That's a good point, [that I have never lost to Chelsea], but it's not about that! It is important to put in a good performance and see what happens after that.
"We had confidence before, not just because we won against Southampton. For us it is just important to get the points we need."
Ogbonna puts the team's confidence not only down to their performance against the Saints, but also to the influence of his current manager, David Moyes, and the sense of responsibility he has instilled in his players.
Should the Scot successfully steer the Hammers to safety, the 29-year-old envisages a brighter future for the men in Claret and Blue.
"He is good. Since he came here he has changed a lot of things. He has gone back to basics and that is so important. It is sometimes difficult to do easy things, but he has gone back to basic organisation and when you have discipline you can do whatever you want.
"We have to focus on the present first, but West Ham are a big, big club that could do well in maybe the Europa League, but we need time. We are a really good team with a good relationship in the squad. We stick together and that's important."