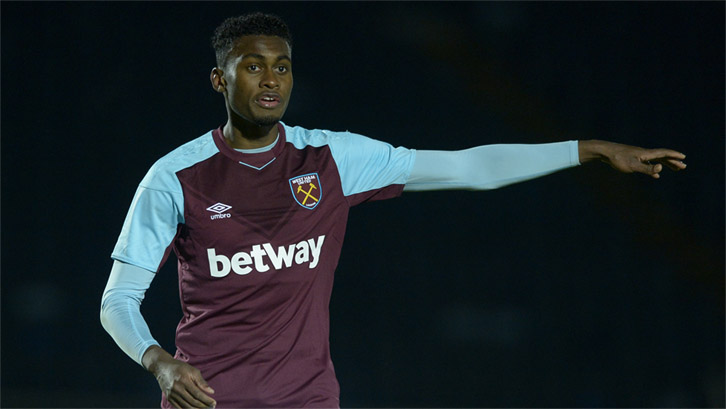 Tunji Akinola is confident West Ham United's Premier League 2 squad will be raring to go when they face Manchester City on Thursday evening despite almost a month's break in matches.
Terry Westley's U23 side were last in action on 11 March when Chelsea travelled to the Chigwell Construction Stadium and picked up a 1-0 win.
And due to the lack of fixtures in recent weeks, the Hammers have slipped down to eighth in the league table.
However, Akinola believes the U23s will be ready for the visit to the City Football Academy and claims a top-half finish is still well within the side's reach.
"It's not hard for us to be up for this game, because playing football is what we do; whether it's training or games, we're always ready and motivated," the 19-year-old said.
"The last few weeks, without a game, has given us a chance to work on any weaknesses we've identified this season, really to work hard to cut them out and hopefully we'll now be in a great place for the last four matches.
"Sometimes when there isn't that game round the corner, it's a little harder to focus but Terry and Liam [Manning] have driven the sessions to make sure we're always up tp standard.
We're always ready and motivated, whether it's training or games. Teams around us have played and won but that gives us motivation to get some points from our remaining games

Tunji Akinola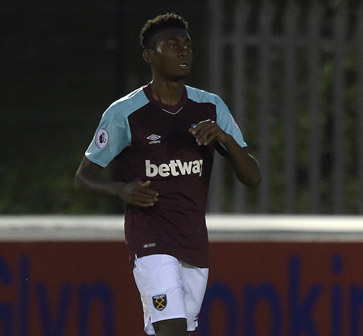 "Teams around us have played a few times and won and that's meant we've dropped down to eighth but it really gives us that motivation to pick up in a good way and get some points from our remaining games to finish in the top six."
The Hammers were 2-1 winners when City visited east London back in October. Taylor Richards gave the visitors the lead that day before Nathan Holland and Toni Martinez bagged crackers to turn the game on its head.
Akinola was missing through injury that afternoon, but is looking forward to his second visit to City's Academy venue.
"I have played there once before and it's an amazing little stadium for an academy side," he continued. "It's a great pitch and surface.
"We lost 3-0 that day but again, that was a good learning curve for me.
"Obviously I didn't play earlier this season against City but Pasky [Josh Pask] played at the back and I've spoken with him already about the game.
"We spoke about how he organised the defence that day to beat them and I know their strengths and weaknesses and how we can come out on top, so hopefully it should be a good night for us."