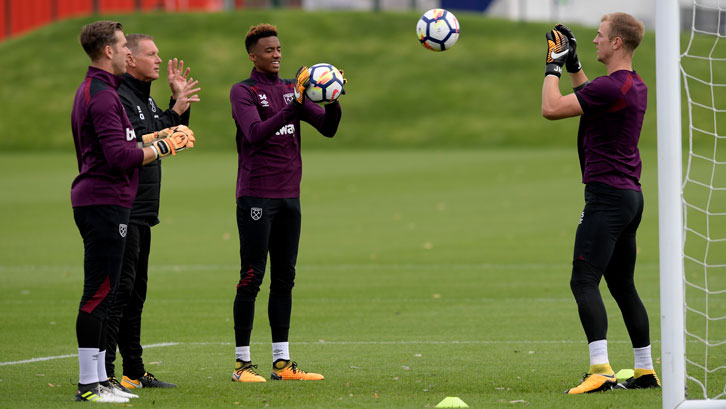 When it comes to picking a football team, every outfield player in the squad has a chance of being included in the starting XI.
But, when it comes to goalkeepers, they know that no matter how well they perform in training, only one can be picked to start between the sticks on matchday.
With such a fine line between fulfilment and disappointment, it is no surprise that a special bond has developed between stoppers, commonly known as the Goalkeepers' Union.
There is no membership fee. Instead, all you need is a pair of gloves and the willingness to do absolutely anything to keep the ball out of your own team's net!
West Ham United coach Chris Woods has been a member throughout a 40-year career that has seen him win the European Cup, Football League Cup, Scottish Premier Division and 43 England caps.
The rivalry is there but they've both worked very hard and whoever has been playing, the other has been very supportive

Chris Woods
Nowadays, Woods works on a daily basis with Joe Hart and Adrian – two senior goalkeepers who have competed for one starting place for the Hammers throughout the 2017/18 season.
In true Goalkeepers' Union style, the pair have not complained, but instead worked each other hard, ensuring the one given the nod on matchday is ready for action.
"They've both been very good," confirmed Woods. "They've supported each other. In fact, as a coach, I couldn't have asked any more from either of them.
"Of course, the rivalry is there but they've both worked very hard and whoever has been playing, the other has been very supportive, either in training or out on the pitch, warming up before games.
"Deep down, as much they both want to play, they're both paid-up members of the 'goalkeepers' union' which means you support each other but, in the knowledge that, whoever is picked, he knows the other one is fighting for your position.
"That's the way it is. There is only one position up for grabs and both goalkeepers want it."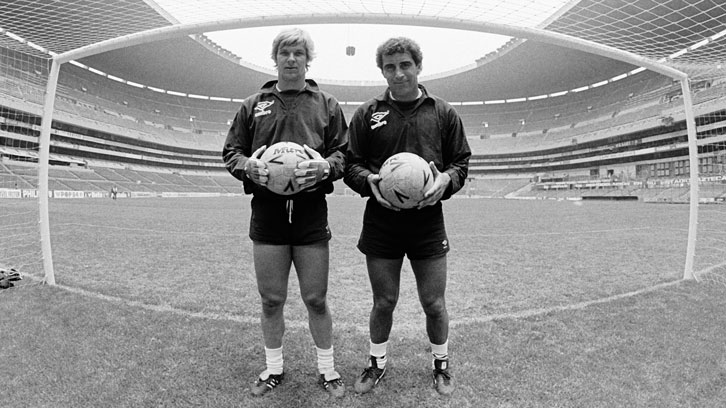 Woods, who played second fiddle to the great Peter Shilton, first at Nottingham Forest and then with England, understands the unique dynamic of competing goalkeepers.
"It's different with goalkeepers. Often in training, we're working away from the rest of the team. We talk on different aspects of goalkeeping, we're with each other a lot and I suppose it does become a bit more personal.
"As a coach, it's important that you build a good working relationship with your goalkeepers. You're in close proximity to each other for so long, they have to have confidence in you – and vice versa.
"As for England this summer, it's good that there are options for the goalkeeping spot. Each and every one of the candidates will be wanting to play but also, to be part of the squad and support whoever is playing, if it's not them.
"There is bound to be disappointment if they don't get the nod but that is where the 'union' comes into play.
"We all have to pull together, the goalkeepers, the outfield players, the management and coaching staff – and the fans."