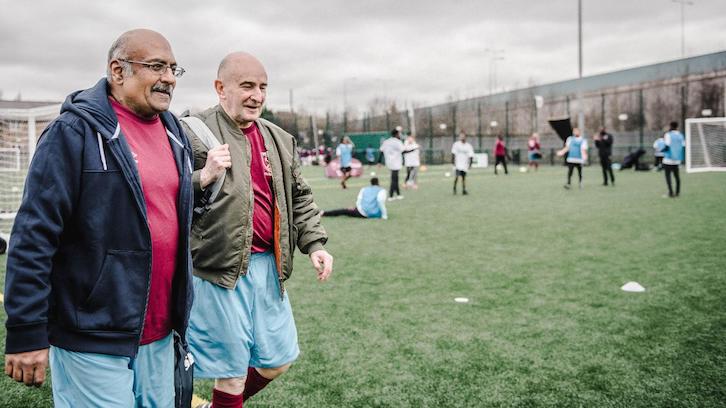 Following the announcement in February that West Ham United's Foundation had been shortlisted for the prestigious BT Sport Industry Awards 'Community Programme of the Year' for their innovative 150Club Community Prescription Programme, the project has now been nominated for a further two awards.
The 150Club has now also been nominated for the following awards:
Best Community Scheme - Sports Business Awards
Best Partnership in the Community - Global Good Awards
Taking its name from the recommended amount of 150 minutes of exercise people should take per week, the 150Club Newham Community Prescription programme works to tackle high rates of diabetes and cardiovascular disease in Newham by helping people to stay healthier. The borough has the second highest predicted prevalence rate of Type 2 diabetes in England, with more than 24,500 of residents currently diagnosed with diabetes.
By working in a ground-breaking partnership with NHS Newham CCG, Newham Council and the Staywell Partnership, West Ham United use the power of football and sport over the 24-week community prescription programme to inspire local residents who would otherwise be uncomfortable discussing their health and making changes to their lifestyle.
Speaking about the nominations, Joseph Lyons, Chief Executive of the West Ham United Foundation said, "I am incredibly proud that the 150Club has been nominated for a further two awards. It is a testament to the hard work and dedication of all our partners that we work with on this fantastic programme. The 150Club is all about local organisations coming together for the greater good of the borough, and between all those involved, we have such an array of expertise to draw upon to really tackle the levels of diabetes in Newham."