Slaven Bilic spoke to the press ahead of this weekend's London Stadium meeting with Swansea City about a number of issues.
After confirming the team news, the manager was asked about the potential of a Chicharito partnership with Andy Carroll, the Hammers' run of upcoming games and the threat of Swansea City.
West Ham beat the Welsh outfit twice last campaign and Saturday's hosts are looking to get back to winning ways after last week's defeat against Tottenham Hotspur.
The boss was also asked about London Stadium and more in Thursday's press conference…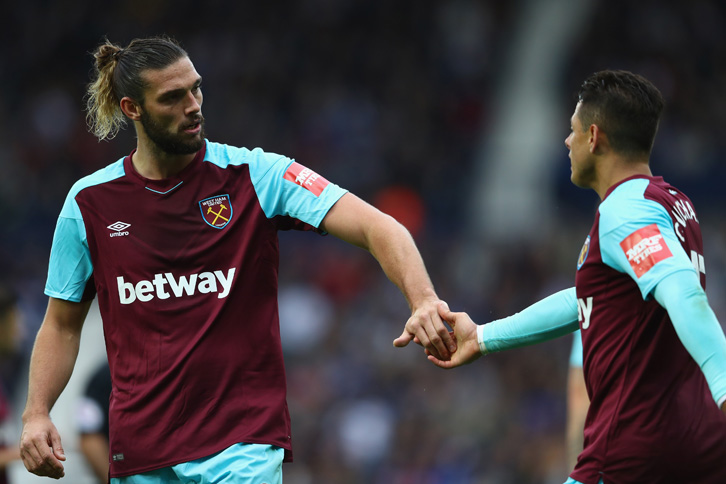 'I see potential in that partnership'
Andy Carroll and Chicharito lined up together from the start in the win against Huddersfield Town, however the Mexican was utilised more in wide areas than alongside the Big Man up top.
And against Spurs last weekend, Carroll was introduced as a substitute though it is fair to say the pair did not partner each other in attack.
Asked about a future partnership, however, Bilic gave his thoughts and explained the dilemmas he faces.
He said: "I see a lot of potential in that partnership. The key for us is like in one hand we want to get the stability and, if we are talking about conceding goals, then we have to be more stable and have a system with more players at the back.
"But then at the end of the day if you want to get your players who are offensively good on the pitch, it's not easy to find a system which you can have both in.
"But that is the key and that is what we are looking for and if you're asking me if I believe in that pair, of course.
"It's not only them though, we have other good strikers like Andre Ayew and Diafra Sakho. But do I see the potential in that? Yes I do."
The upcoming run of games
After tricky matches against Manchester United and Tottenham Hotspur within the first six league games, the Hammers now come up against four sides all outside the top eight in consecutive matches.
After the Swans on Saturday, ninth-place Burnley are the next opponents before Brighton travel to east London.
Then, a trip across the river to Crystal Palace follows and Bilic believes it is a run West Ham can pick up a number of points in.
"The fixtures so far were not bad," he reflected, "as we didn't play against all top six sides in the six games. We have played against two, we had three games away to start and they were not bad.
"But all I'm saying now is that we have got some players back, we have got the stability and we have a good run of games, comparing with some of them we've played at home. To be fair, it's the wrong approach, if you think about the run of four or five games.
"For me, the only way to approach the Premier League is be only thinking about your next game.
"Of course we know who were are playing after and all that but your whole concentration and focus should be and it is only on our next game and that is Swansea at home."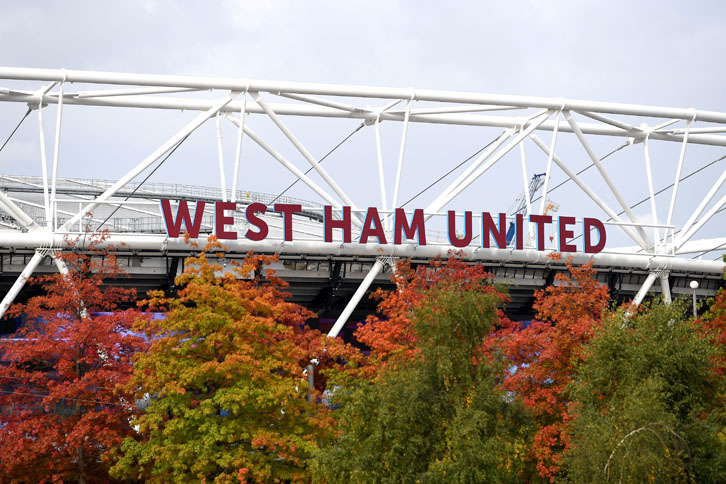 'It's becoming like home'
The Hammers are now well into their second campaign at London Stadium, and a number of matches last season provided electric atmospheres as it really began to feel like home.
The supporters were excellent once again as Huddersfield and Spurs visited in recent weeks, while they turned out in numbers of a Carabao Cup tie against Bolton Wanderers just over a fortnight ago.
Ahead of the Swansea game on Saturday, Bilic revealed everyone really feels at home on the Queen Elizabeth Olympic Park.
"I said it and felt it towards the end of last season, that it's becoming [like home] and it's totally the opposite of the beginning of the season," the manager continued.
"OK, we lost some games towards the end of the season, but it was our home, it was different.
"So again, it started well [this season] and it's why we have to get [that feeling] back. We got it back a little bit with those three games and now hopefully this Spurs game was only in-between a successful series for us, or run."
Facing the Swans
Boxing Day last season was one of the days to remember in terms of the Hammers' season, as they made the long trip to south Wales to take on a struggling Swansea.
What followed was a scintillating performance which gave supporters the perfect Christmas present; a 4-1 victory thanks to Andre Ayew, Winston Reid, Michail Antonio and Andy Carroll goals.
Then, Paul Clement's men travelled to London Stadium towards the end of the season and were beaten again, as Cheikhou Kouyate's screamer sealed the win.
This campaign, will last season's results have any bearing on Saturday's result?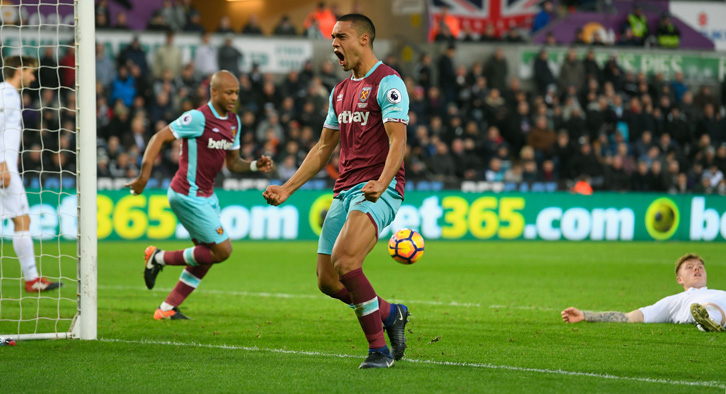 "That we beat them twice last season – it means something, but on the other hand, it doesn't mean a thing just before the start of the game!" said Bilic.
"To me, it just means we look very motivated in training and we look good and we have the players back.
"That's what is important. We are in this together. We have always done it [with our backs to the wall] and this is the reason why I am optimistic ahead of Saturday.
"But as I said, now we have that opportunity and possibility to get out of this end zone."