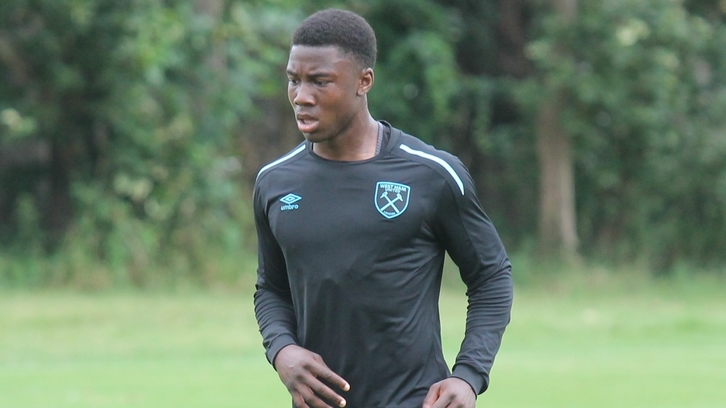 "I'd say my best position is in midfield", Korrey Henry laughs: "But I like to think of myself as a versatile player and I don't mind playing up front or in other positions for the team."
You'd be forgiven for being slightly confused if you didn't know Henry's main position. The 17-year-old has played in virtually every possible place across the side for the U18s in the last year, making his mark up front, in midfield and sometimes even cropping up in the defensive line.
Although Henry admits he sees himself as a midfielder it is in attack that he has been mainly utilised this season. It's not difficult to see why either.
Despite his age Henry is one of the strongest players in the West Ham United academy, and his finishing isn't too shabby either. An opening day goal against Brighton and Hove Albion, which came after he hit the post with a belting effort, was followed up with another terrific effort against Arsenal.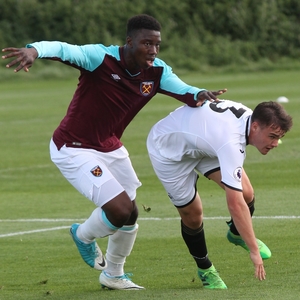 Henry was also on target against Sunderland in the U18s Cup last weekend, taking his personal tally up to three for the campaign so far. And the youngster has set himself a lofty target for the season.
"I want to finish in the top five goalscorers in the country. I've been playing mainly up front this season and I feel I have the ability and technique to achieve this."
Only three other players in the division have scored more goals than Henry so far this season, despite West Ham's tough start to the season, and the teenager has a secret weapon helping him in his quest to be in the top echelon of goal-getters.
Henry has revealed first team attacker Michail Antonio has offered him tips during training sessions on how to increase his goal tally, and also how he looks up to the West Ham star.
He said: "Antonio and I have worked together a few times. I've trained with him and he's given me tips on how to get past defenders and movement, with and without the ball.
"He's definitely my inspiration in the senior side."
Antonio and I have worked together a few times. He's definitely my inspiration in the senior side.

Korrey Henry
It's not just Antonio's influence that is driving Henry to be a better player though. Working regularly with the likes of Terry Westley, and ex-Hammers players Steve Potts and Jack Collison, according to Henry, is heavy incentive to improve his personal ability.
Henry added: "I think working with these guys does push you to work harder on the training field and on the pitch. Guys like Steve Potts and Jack Collison, these coaches are ex-players, and Terry's one of the best when it comes to player development.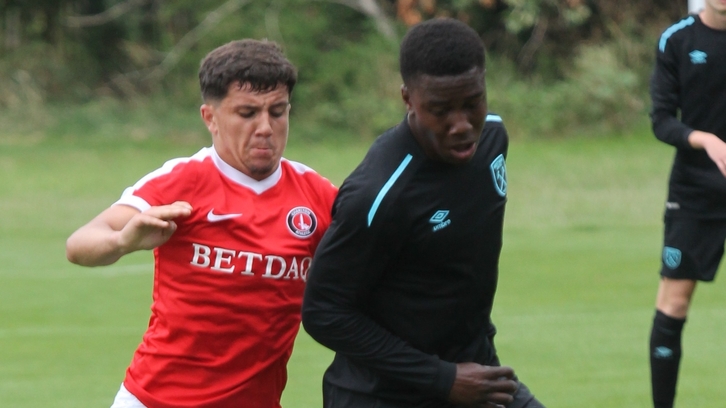 "You know they can push you to work even harder because you know they've been there and they've done it themselves."
Although the start of the season hasn't gone brilliantly, Henry is confident that he and his teammates can turn the campaign around.
"We've dominated the matches and held the majority of possession. It's just about putting our chances away and being a bit tidier at the back. When we've got that sorted out we will definitely find our winning form."