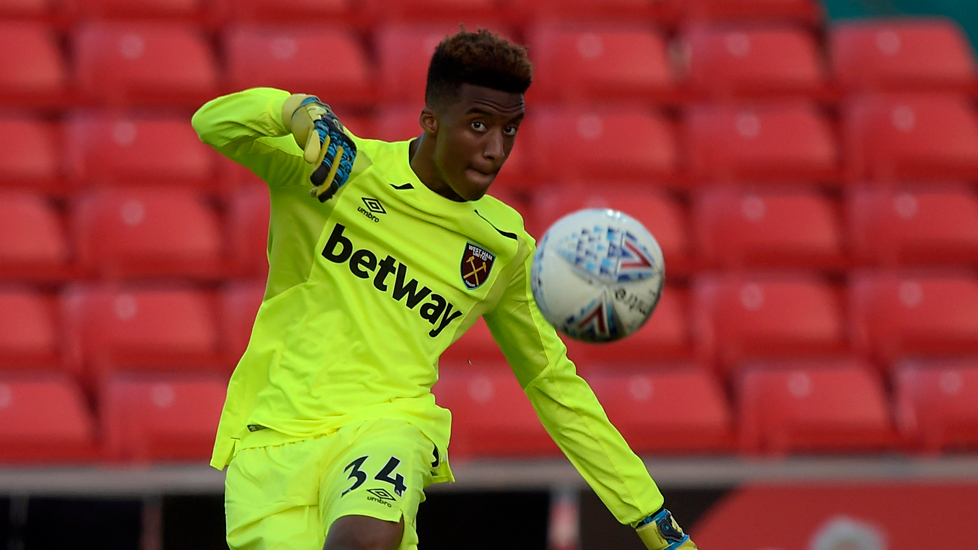 Nathan Trott tips himself as one of the Club's best video gamers. We spoke all things FIFA with the promising young goalkeeper…
What are your earliest memories of playing FIFA?
I think my first one was either FIFA 09 or 10, when I was little. I just used to go and play it after school and that's when I got into it. Since then, I've had every single game – in fact, I have bought every game on the release day since! There was a year when I tried to play Pro Evolution Soccer, but FIFA has always been my game.
Which teams do you normally play with on FIFA 17?
On 17, I normally play with the pacey teams with strong players. I like to select teams who nobody else really goes for, so I go for Sporting Lisbon a lot or other teams with some hidden gems.
What's your playing style on the game?
I'm quite defensive. I like to counter attack and then defend aggressively to try and win the ball back. I'm all about pace and strength going forward – they are my two big things when it comes to scoring goals on the game!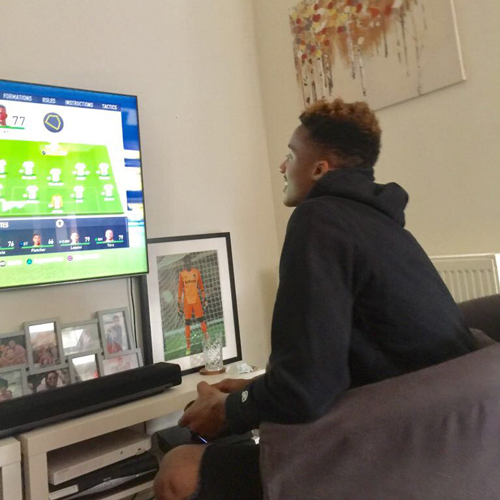 Who, from West Ham United, gives you a good game?
I play against a lot of the Academy lads and there are a few who give me good games. Malyk Hamilton is really good, and Jahmal Hector-Ingram is up there too. Those two are probably the hardest too I have played. But I still fancy myself as the best! I definitely back myself, I'm No1 in the whole Club!
What about the worst?!
I'm not going to drop any names! I wouldn't say there's anyone who is really bad – if they are, they just don't play me! I never really beat anyone 10-0 or anything like that, as I'm quite a defensive player. But I like to grind out results against the better lads! Most people are on the same level, but nobody is on my level! I won't embarrass anyone.
How much are you looking forward to FIFA 18?
Yeah, I can't wait for the new game to come out. Hopefully I'm going to be on the game for the first time this season as well, so it will be interesting to see my rating. Hopefully it's decent and respectable! I think that's what everyone looks for first, their own rating. I'll go through all the stats! People get so disappointed if FIFA get the wrong strong-foot of the player or bad stats for certain things! Hopefully none of that happens for me!