West Ham TV's Watch With... presenter Chris Scull makes lists of things and asks if you remember them...
Spurs at home last weekend, and the rivalry between Tottenham Hotspur and West Ham United is well established, but there are many more rivalries that don't quite attract the total white hot ire of those in attendance. Rivalries which form a mere footnote in the annals of footballing animosity. So this week, I'd like to shine a light on the lesser known, non-obvious rivalries.
3. Wigan Athletic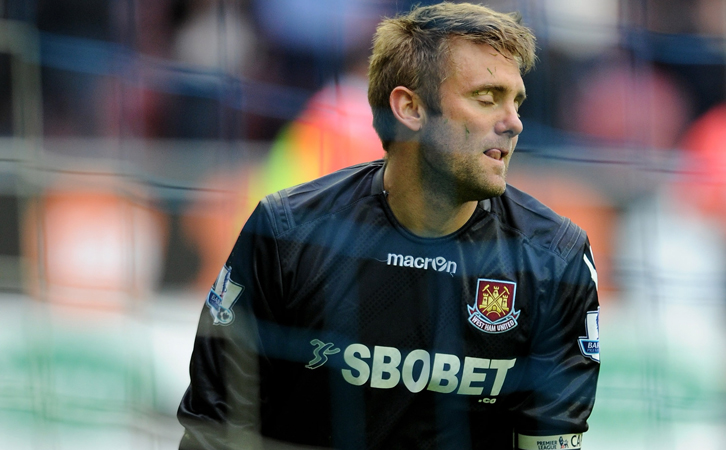 In some respects, I don't actually mind Wigan: the toy town football stadium next to an Asda, the rugby markings crudely covered with green spray paint on the pitch and the Jimmy Bullard connection. Yet mostly, they are a team I have begun to loathe and fear in equal measure.
We've only met 21 times in our history, winning eleven, drawing two and losing eight. Sure, not a terrible record. But I can't overstate the impact of those eight defeats. Every one of them making the blood boil through some manner of poor play on our behalf or other bewildering incident.
As for one of those draws, special mention to 9 May 2004 when Brian Deane scored a last minute equaliser to make it 1-1 at the JJB, slip Wigan out of the Play-Offs, and slip Crystal Palace in (who would then beat us in the final). Even with that draw, Wigan conspired to help us lose.
However, the most infamous defeat of ours by Wigan came on 15 May 2011. 2-0 up after 26 minutes, coasting to victory, only for Wigan to score three times in just over half an hour of football; the last coming in the final minute to condemn us to relegation. I'll never forget the delight on the faces of those Wigan fans; all five of them cheering our relegation. So, for that reason, in at No3 are Wigan Athletic.
2. Sheffield United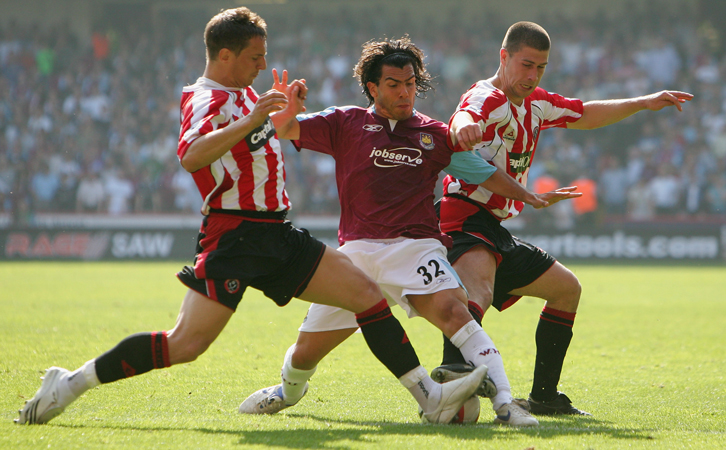 I suppose there's a fairly good case for saying our rivalry with Sheffield United doesn't belong in the 'non-obvious' category. But I was there when we last met in the League Cup on 26 August 2014 and I remember thinking that no-one seemed as angry as they should have been.
The backstory is, of course, that West Ham played Carlos Tevez throughout the 2006/07 season, and despite him being fairly rubbish for half that time, West Ham were fined £5.5m as his contract was partially owned by a third party. Of course, Tevez had a storming second half of the season and West Ham survived on a total of 41 points.
But there were also two stand-out awful Tevez performances; the first a 1-0 win over Sheffield United on 2 November 2006 in which Carlos was substituted in the 66th minute and stormed out of the ground. And another on 14 April 2007 when West Ham lost 3-0 at Bramall Lane, to Sheffield United.
Which goes some way to fueling my complaint that a team who gets relegated on 38 points, has no right to complain; especially when they would have stayed up had they not lost at home to Wigan on the final day. So, for general whinging and buck-passing, in at No2, Sheffield United.
1. Luton Town/Showaddywaddy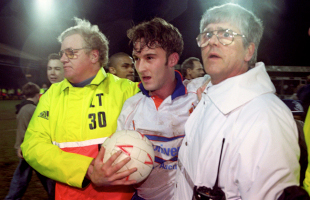 I've never read Robert Banks' classic 'An Irrational Hatred of Luton'. But I've always blindly suspected that the title refers to the first game of football that made me cry: Luton Town v West Ham, FA Cup sixth-round replay, 23 March 1994.
As a West Ham fan, I've always had modest ambitions. Namely; just to see my side compete in the semi-final of a cup competition. Just close enough to play in a neutral venue and have the slightest sniff of silverware.
So, when West Ham were drawn at home to lower-league Luton Town in the quarter-finals of the 1994 FA Cup, this was surely to be a walkover, we were a mere Three Steps To Heaven. Perhaps Luton wouldn't even turn up? But they did turn up. In the first game, we drew 0-0 at home.
Then in the replay, we somehow lost 3-2 in a defeat that still hurts me to my core; with the son of Trevor from Showaddywaddy, Scott Oakes, scoring a hat-trick. That was the night I realised that life ain't no Dancin' Party.
Scott Oakes said after the game: "My Dad used to stuff all his guitars and musical instruments in my bedroom when I was young, but it really put me off music and turned me on to sport." So not only do we have the music of Showaddywaddy to blight our lives, we also have to endure their unfair and unsporting legacy; defeat at Kenilworth Road in 1994 and personally, the saltwater that rolled around my Pretty Little Angel Eyes that night.