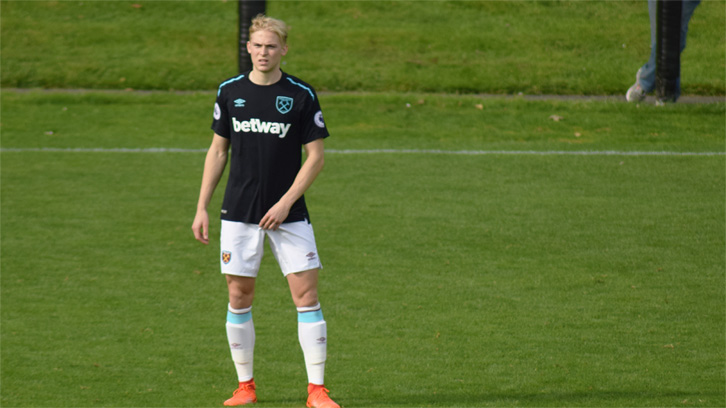 Alex Pike admitted his U23 side had to do what was necessary in the second half to grind out a 2-1 win over Sunderland in the north east on Sunday.
The Hammers made the long trip to Wearside and were desperate to get back to winning ways after back-to-back defeats in Premier League 2 Division 1.
And they started brightly, taking a two-goal lead thanks to Toni Martinez's fifth of the season before Martin Samuelsen doubled the advantage.
But when Luke Molyneux halved the deficit before the break, Terry Westley's men knew they had a tough second half ahead of them.
They battled hard, however, and came away with maximum points, which Pike was delighted with.
He said: "We had two defeats in a row so it is never good to have that feeling around the place. The morale around the team can be a little bit down, so you want to try and get back to winning games as soon as you can.
"That's what we've done today. We've gone out there, played really well first half as a whole team but second half we have just had to grind it out and get the result.
"That's what we did and winning the game is the main thing.
"At the back, you have to stay strong when you're under pressure and sometimes it's just a case of doing what is necessary to get the result.
We played really well first half as a whole team but second half we have just had to grind it out and get the result

Alex Pike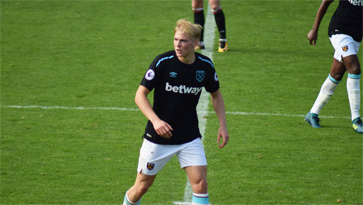 "We said at half time, we just need to keep a clean sheet second half and you win the game, it's as simple as that. That's what we've done so it was a good job from everyone."
The young Hammers have enjoyed recent trips to the north east. The outfit secured promotion to the top flight at Newcastle United in May, and picked up a goalless draw at St. James' Park in the regular league season before that.
Almost a year ago, Jahmal Hector-Ingram scored the only goal in a 1-0 win at the Riverside Stadium against Middlesbrough and Pike explained why he thinks the team are so successful in that part of the country.
"We seem to have done alright up here in recent times," he continued. "It's a long journey but I think it proves the lads deal with that well and we must prepare well.
"Everything has been done right, from that point of view. We came up yesterday, stayed up here, had a good pre-match before the game and everyone has gone out there and done the job, so that's all you can ask for."
Full-back Pike filled in at centre-half on Sunday alongside Josh Pask, and admitted he enjoys the challenge of playing slightly out of position.
"My favoured position is always right-back but sometimes you have to fill in and I do enjoy playing in the middle too," the 20-year-old said.
"I look at it as another string to my bow and if I can play in a couple of positions and be versatile, that's better for me."