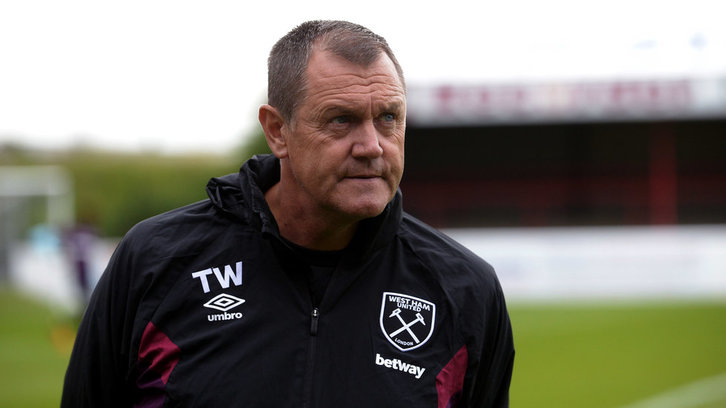 West Ham United academy director Terry Westley believes his U23s side deserve two different types of praise after their 2-1 win over Sunderland – one for their attacking efforts in the first half and another for their defensive resolution in the second.
First half goals from Toni Martinez and Martin Samuelsen was enough to give the Hammers victory over Sunderland on Sunday, who got back into the match thanks to an effort from Luke Molyneux.
Westley's side had to contend with a lively Sunderland attack in the second period however and, despite numerous attempts at getting into dangerous areas by the Black Cats, West Ham were able to keep the hosts out and claim the three points.
And Westley is delighted that his side showed both their attacking and defensive qualities in this game, saying that West Ham deserve praise for displaying both in this win.
"It was a tough game, Westley told whufc.com: "I thought it had two completely different halves. The first half we were very, very good. We dominated the ball. Our attacking players – Toni Martinez, Martin Samuelsen, Nathan Holland, Dan Kemp – had too much for their defenders. We kept opening them up and getting chance after chance, and deservedly went two goals up.
It was well done in the first half for keeping the ball and opening them up, and in the second half it was determination and desire to keep them out.

Terry Westley
"The second half was the opposite. Sunderland dominated much of the ball and we showed a different quality. We should our defensive qualities, putting our bodies on the line and maintaining a good team shape, yet still looking dangerous on the counter.
"It was a completely different type of well-done, if you like. It was well done in the first half for keeping the ball and opening them up, and in the second half it was determination and desire to keep them out. It was the difference between three points and a draw."
West Ham's two goals came courtesy of a strong header from Martinez, who also laid on the assist for Samuelsen's finish just a few minutes later.
Westley hailed the Spaniard's efforts in this contest as the striker's best match for the team, and also made special mention of Nathan Holland, who had another superb outing after making his first team debut against Bolton Wanderers earlier this week.
On Martinez Westley said: "I think today was his best game for us. That's the best game with and without the ball. He was a constant threat. They had to take the centre-half off at half-time because Martinez just had too much for him.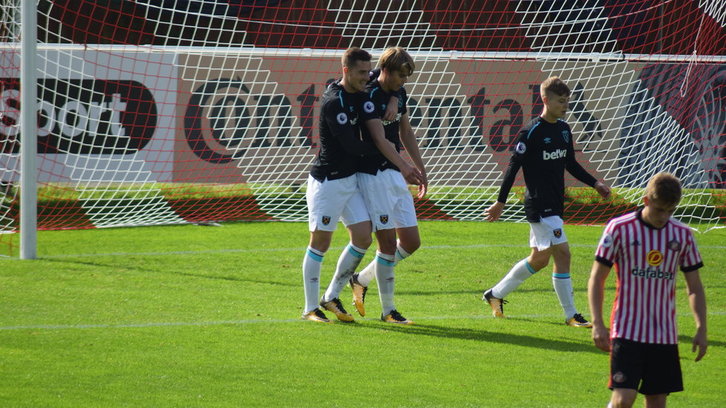 "The real pick today was Nathan Holland. Holland, with the ball, was so exciting. He went past people, made chances I looked at the end, when he picked the ball up, and the face of the full-back said 'please don't run at me again!' He was the stand-out player today."
Sunday's result puts West Ham back on the winning track after a couple of losses in the last few matches, and Westley has warned his players that the hard work is just beginning, as other clubs throw top-flight resources at the Premier League 2.
But Westley is confident his team have the ability to finish in the top six this campaign.
He added: "It's going to be hard and we're not going to win every game. We've played Leicester away and they had £50m of players on the pitch. The next week we played Liverpool who have now won six out of six.
"These teams have decided not to loan players out and go heavy in the U23 league. We're going to need to work this hard throughout the season to earn that top six finish that we're after."