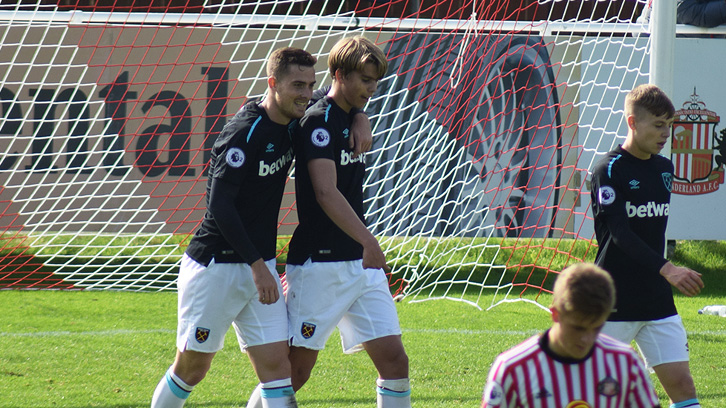 Martin Samuelsen has joked that the time he's put into becoming friends with striker Toni Martinez paid off after the two combined to help West Ham United U23s beat Sunderland 2-1 on Sunday.
Martinez powered home a header for the first goal in the weekend win before combining with Samuelsen, providing the assist for the 20-year-old to get his side's second and ultimately winning finish rather than shooting himself.
The duo proved to be the crucial duo as the Hammers earned a hard-fought victory and Samuelsen has jested that he bothered becoming friends with Martinez for scenarios such as the one presented against Sunderland.
"I was delighted to get on the scoresheet, particularly after my knee injury," Samuelsen told whufc.com: "It was a good counter attack. A lot of people going forward made it easier to run with the ball.
"Martinez made a good run and I played the ball to him. I thought he was going to shoot but I semi-hoped I would get it back. I was praying! I got it back and was able to slide it in. I've invested a lot of time in that friendship and it paid off!"
The victory over Sunderland ends a run of three consecutive defeats for the West Ham U23s and Samuelsen believes the win is a huge confidence boost for the team against a difficult and lively Black Cats' side.
He added: 'It's massive for us. Today was one of those games. It was very tight and when you win those games it gives you a real boost going into the next games.
"I'm very happy. Today was a great win. It was a good, collective performance from the players, with a lot of the boys playing out of position. It was a brilliant team performance."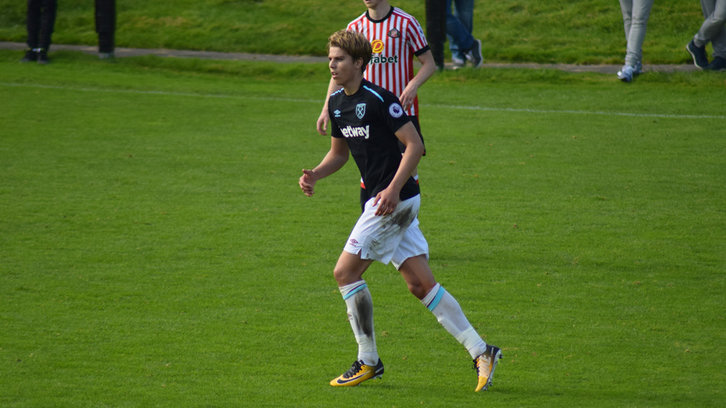 Samuelsen now has two goals for the season following his goal against Sunderland but has warned that he feels he still has a lot more to give the team.
Although U23s teammate Nathan Holland made his first team debut earlier this week, Samuelsen is currently focusing on improving his own game before thinking about a move through the ranks.
"Personally, I think I'm nowhere near my best and where I should be," he said: "I've had a lot of set-backs and my main focus is to get regular and consecutive games, and work on all the areas I need to improve.
"Right now, improvement is my main focus, and then we can start to look at progression."