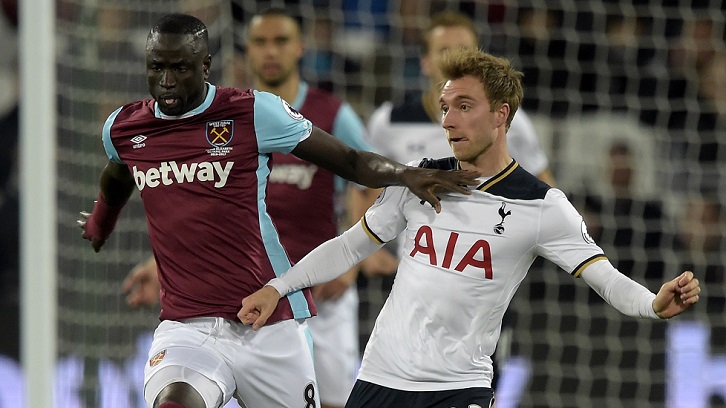 Cheikhou Kouyate wants to score another headline-grabbing London Stadium goal in Saturday's derby with Tottenham Hotspur.
The midfielder netted the first – and second – goal in the history of West Ham United's new home in a UEFA Europa League win over Domzale last August, before slamming in a vital Premier League winner against Swansea City in April.
And the No8 would love to add to those memorable strikes by finding the net against Spurs.
"It's up to me to work hard because I am the sort of player who can score a minimum of five or six goals per season," he said. "It's only within myself that I can get my goalscoring machine back on track, so why not this Saturday?
"I am very efficient when it comes to scoring goals, but sometimes my position in the midfield means I have to work within myself to do what the team expects of me.
"It's time to work hard and hopefully I can fulfil the expectation of scoring goals right now!"
I am the sort of player who can score a minimum of five or six goals per season

Cheikhou Kouyate
Kouyate has also scored against Tottenham in the past, heading home the opener in a 2-2 draw at White Hart Lane in February 2015, and the Senegal star is expecting an equally exciting spectacle in Stratford this weekend.
"A derby game is not a game where you just walk out onto the field and say I'm going to play and give the supporters what they want," he said. "A derby game is a must-win game, first of all, and you must make sure you give 100 per cent.
"These games are exciting for us. I can't wait to get on the pitch and, being a derby game, it's a time to prove to the fans that we are back. A derby is such a high-pressure environment, but it gives us an opportunity to show what we are capable of and produce what is expected of us.
"Tottenham is one of the biggest teams in this country and I am sure they will be well-prepared as well, but we need to show everyone we are getting back to where we belong, and this is an opportunity for everyone to give 100 per cent and win this derby game, it's as simple as that."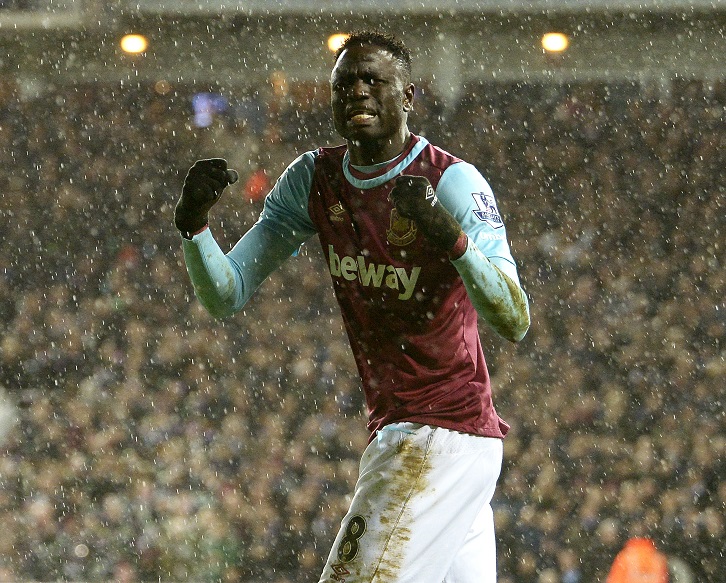 To secure the victory Kouyate and everybody in Claret and Blue craves, however, the midfielder knows the Hammers need to maintain their new-found defensive resilience, too.
After letting in ten goals in their opening three Premier League fixtures, West Ham have tightened things up and go into Saturday's game having kept clean sheets against Huddersfield Town and West Bromwich Albion in their previous two matches.
"We had conceded a lot of goals, but players like Pablo Zabaleta and Jose Fonte sat down with us and said that we would struggle to win games if we continued conceding goals like that," Kouyate revealed.
"We needed to be aware that our lack of concentration and conceding goals like we were was not good enough, so we needed to work things out.
"The rule of the game is simple – if you concede less than you score, you are the winner – so let's just say that it's never good to concede because you won't win games and that's something we had to change."