Chicharito is relishing the experience of his first London derby when Tottenham Hotspur head to London Stadium on Saturday and says taking maximum points would mean far more to him than finding the net.
The Mexican has two goals from his first five Premier League games for the Hammers and has been operating as a wide-forward in recent weeks, away from his usual central station.
Chicharito says his position does not matter to him, as doing his bit for the team is what gives him most pleasure – and he knows what victory against Spurs would mean to the Hammers fans.
"My life doesn't revolve around goals," the No17 said. "I like to play football, I like to be on that pitch, if I play left winger, left midfielder, even left back, centre forward, wherever.
"I like to grow and I like to challenge myself, I like to always push myself to keep on growing, to adapt to any circumstances. I just love to play football.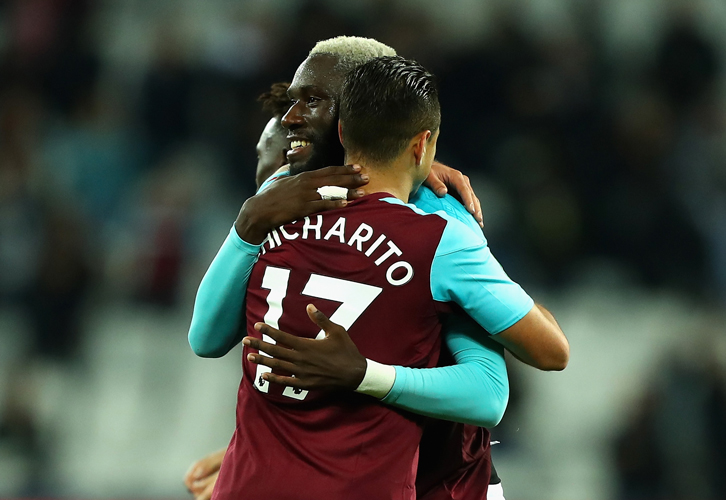 "Of course, who wouldn't like to score a goal? Even the 'keepers would like it; the goal is the culmination of everything.
"But I love playing football, improving in many technical, tactical, mental aspects, whatever. So if I get to score a goal I would be very happy, but not so much if it's not useful.
"It's all about the group, the player on your left depends on you and you depend on the one on your right, it's a chain, this is a team sport and you have to be at your best to be able to support your team."
The Mexican striker has, of course, been involved in derbies from Guadalajara to Manchester, and Madrid to North Rhine-Westphalia during his career, but will play in his first cross-capital clash at the weekend.
The Hammers are protecting a three-match unbeaten run and Chicharito is determined to extend that – and repeat last season's memorable victory against their local rivals at London Stadium.
"I think derbies are big for everyone and obviously they have a different flavour, especially for the fans," the No17 explained.
"I was brought up as a football player that a derby is a special match, a very nice one, but I always try to play as if all matches were like that.  We shouldn't play differently in only one or two matches a year, you have to play like that in all 38 matches in the league
"Obviously derbies have a different feeling, I think it's a bit more about the environment, but I personally always want to play as if every match were my last, as if it were my last chance and give my all, to give back the trust that my coach, my teammates and all the fans had in me."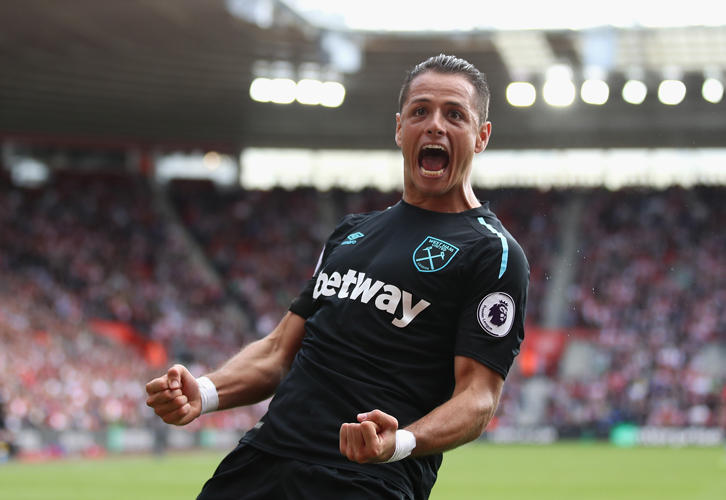 Chicharito may be searching for his first career goal against Tottenham, but his record against the north Londoners is impressive nevertheless having only tasted defeat twice in eight starts.
The 29-year-old said: "If I score on Saturday it will the first one against Spurs, but as far as I recall my results have been more positive than negative against Tottenham. 
"I've only had two defeats, the others have been victories and draws, with United, and also in the Champions League [with Bayer Leverkusen] we drew at home and beat them at Wembley last season."
Javier Hernandez, alongside fellow Mexican international Miguel Layun has launched the #YoXMexico fund to aid the people who were affected by the recent earthquakes in Mexico.
West Ham have joined the effort by organising an auction of the shirts our players will wear in Saturday's derby. If you want to participate, you can do so here officialwesthamauction.com or donate directly to #YoXMexico at www.youcaring.com/YoXMex.