Hammers boss Slaven Bilic held his usual pre-match press conference at Rush Green on Thursday ahead of Saturday's huge London derby against Tottenham Hotspur.
The manager spoke about the Club's recent record against Spurs, and what his side need to do to get another positive result on Saturday.
He was also quizzed on Chicharito, Marko Arnautovic and shutting out goals ahead of the London Stadium fixture…
'We know what it's like to win'
Slaven Bilic's men have, of course, won their last two home matches against Spurs, most recently ending Tottenham's title hopes with a 1-0 victory at London Stadium in May.
Manuel Lanzini – who will remain on the sidelines this weekend – scored the winner that night, and Bilic is hoping the positive memories against the north Londoners will push the hosts to another win this weekend.
He said: "We've been great against Spurs recently, especially at home, but also away in the last one away we lost 3-2. We were winning 2-1 with two minutes to go.
"We played good and beat them twice. We always get a special performance, OK, it's a derby, and I'm wishing to get these performances no matter who we play. But it's a special atmosphere and we all remember those.
"Everyone who was involved talks for months [about those games] and we still remember the game in May and the one at Upton Park, so those are the patterns we want to repeat on Saturday.
"We ended their hopes of winning the league but it gives us no psychological advantage. But the advantage comes when you remember good memories and good patterns to repeat what we have actually already done against that team.
"We're not entering that game for the first time – we have done it before and can do it again."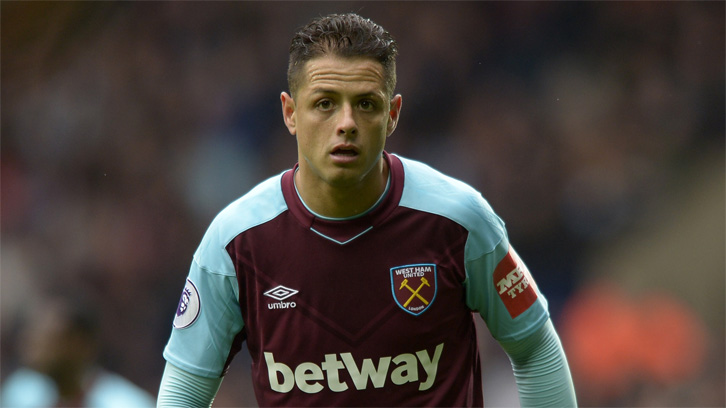 Bilic on Chicharito
In the Hammers' last two Premier League matches, the manager has played Mexican forward Chicharito one side of striker Andy Carroll.
The former Manchester United striker has been utilised more centrally throughout his career, but Bilic moved to explain that he has spoken with 29-year-old, who understands the situation.
"I spoke to him and in the press before the Bolton game," Bilic continued. "OK, he's not playing as close to the goal [as he is used to] but then he's not playing as a wide man.
"We played with basically three strikers and against Huddersfield and he had a few chances and lots of time in the box. Against West Brom it was harder anyway, because of how they defend.
"But he's a great lad and I explained that sometimes he has to sacrifice for the team. The team will need him again in that position but we will look to put him in the natural position but he can be useful there. He agrees, as a good professional that he is."
Impressive Arnie
One man who has impressed on his return to the starting XI after suspension is creative winger Marko Arnautovic, who grabbed two assists in midweek against Bolton Wanderers.
The Austrian came off the bench at West Brom last weekend, but will be pushing for a spot in the starting XI, giving Bilic a real selection conundrum at London Stadium for the Saturday early kick-off.
"He got Man of the Match [on Tuesday] and I agreed [with that]," Bilic told the media. "He had two assists and a few chances and in a lot of things we created that we played good he was in 90 per cent of them.
"I said I expect that from him and I want to see it more regularly.
"Sometimes you get satisfied, but he's got ability and has to do it all the time. We are expecting that from him. We'll help him and push him but he has to do that all the time."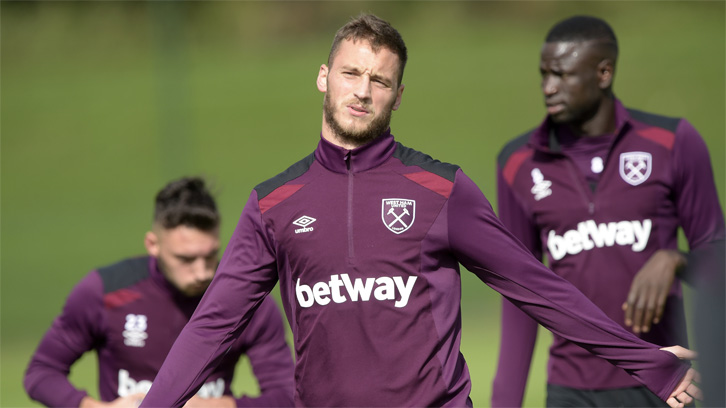 Shutting out Pochettino's men
Tottenham scored more goals in the Premier League than any other team last season and main man Harry Kane won his second consecutive golden boot.
And that's why, Bilic believes, shutting out Mauricio Pochettino's side in an attempt to keep a fourth consecutive clean sheet will be of huge importance if the Hammers are to pick up a positive result on Saturday.
"Of course those results and clean sheets and four points and 3-0 against Bolton helps us, for our confidence. Every little thing helps.
"Suddenly, we're better on the ball, more compact, we can jump more and it's all linked. To think we have done it now, it would be completely wrong and we have to build on this and not lose the basic things.
"I watched the [Spurs] Swansea game and they deserved it. They were closing them down, they were deep when needed but occasionally pressing them and breaking their rhythm. To be fair they limited Spurs on strikes from 20 yards outside the box.
"That's what you have to do, limit them to semi-chances. Then they had some luck that is always necessary against big teams. But that's the pattern we have to repeat."