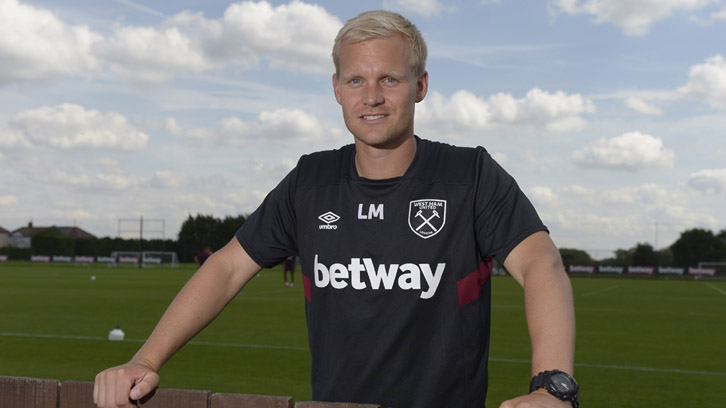 "It's a cliché, but goals change games," said U23s assistant boss Liam Manning after West Ham United were beaten 2-0 by Liverpool on Monday.
The coach was referring to Toni Martinez's first half missed penalty, which would have reduced the deficit to just one after the Reds had come flying out the blocks at the Chigwell Construction Stadium.
Monday's visitors had won their opening four Premier League 2 Division 1 matches and added a fifth in east London, thanks to a Harry Wilson brace.
But had Martinez found the back of the net with his spot-kick won thanks to Jahmal Hector-Ingram's tenacity to win the foul, it could have been a different match, admitted Manning.
"The penalty could have changed it," he remarked after a frustrating evening. "Goals change games. We gave away a couple of poor goals from our perspective but I thought we looked a threat and put some dangerous corners and free-kicks in.
"We looked like scoring but they just wouldn't go in. If we'd scored the penalty, it might have been different second half.
We looked like scoring. Goals change games and the penalty could have changed it.

Liam Manning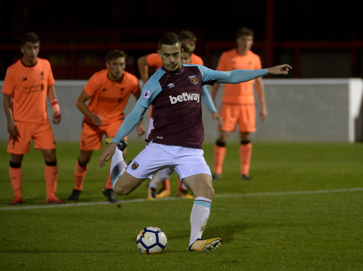 "It was always going to be a challenge for us coming up, playing clubs the size of Liverpool and the resources they have. The biggest challenge now is to force your way into the manager's team and ultimately, these Liverpool lads are doing the same thing at their club."
Following last week's defeat to Leicester City, the Hammers were looking to get back to winning ways after their terrific start to life in the top division had tailed off somewhat.
But the Reds proved extremely strong – as Manning and manager Terry Westley had predicted they might before the clash.
He continued: "We knew it wasn't going to be an easy game going into the match. They were sitting top of the table, four wins from four games and we expected them to be a challenge.
"They were better than us this evening. I think the U23s league now, the way it's structured, there is a greater emphasis on developing players to win games and understand how to do that.
"We pick ourselves up after tonight and look at the areas we need to improve at and try to get a win again on Sunday [at Sunderland]."