Slaven Bilic took questions from the media ahead of Tuesday's Carabao Cup third-round tie between West Ham United and Bolton Wanderers at London Stadium.
The manager revealed he will name a strong starting XI for the match, believing that victory over the Trotters could not only lead to an appearance at Wembley, but also raise confidence further after two improved Premier League performances.
Bilic also spoke at length about the positive return to action of Andy Carroll, the possibility of partnering him with Chicharito, and the need to balance defensive stability with attacking threat in future matches...
'We are very ambitious in the cup'
While Premier League security will always be West Ham's long-term goal, the Club's shorter-term ambitions centre around lifting a first piece of major silverware since the 1980 FA Cup.
With that in mind, Slaven Bilic has vowed to name a strong starting XI for Tuesday's tie, combining Premier League regulars with fringe players and highly-promising youngsters such as Declan Rice, Nathan Holland, Domingos Quina and Sead Haksabanovic.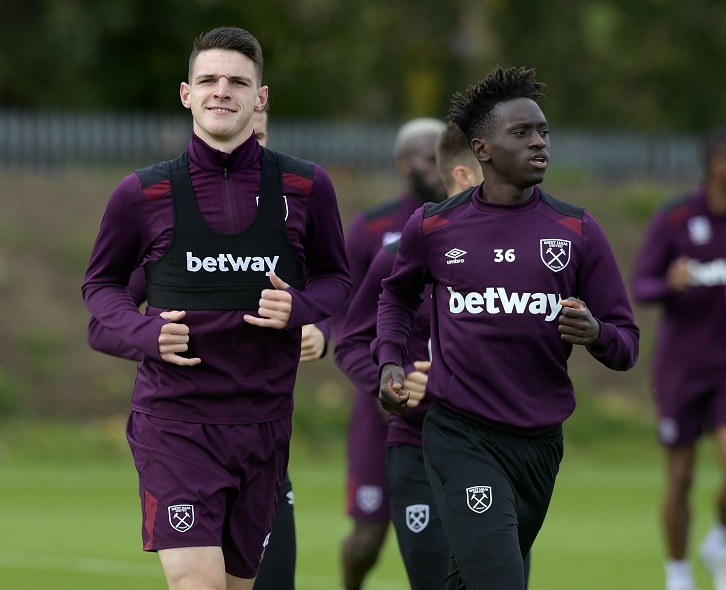 "It'll be a strong side, but with some other players and changes," the manager confirmed. "This is not because we are not ambitious, because we are very ambitious in the cup, we are dreaming about the cup, and with a little bit of luck in the draws and good performances – you only need three of them, not 35 – then you can get there.
"We are looking forward to this competition. We have a good draw, with the greatest respect to Bolton. When we found out after Cheltenham it was going to be Bolton at home, OK, fair enough, but considering last year we had Chelsea and Manchester United, then Manchester City in the FA Cup, this was a good draw for us, a home game.
"It's going to be both, because we're going to put the players who already played for us and they deserve a chance. They're working hard and, sooner or later, they're going to get the chance in the Premier League.
"To be fair, I told them, and I'll tell them again on Tuesday, it's a good opportunity. If we are looking for improvement, a few of the places are quite open and they are playing to impress me and my staff and impress the fans on the pitch."
Respect your opponent at all times
While Slaven Bilic is clearly confident of seeing his team progress to the Carabao Cup fourth round on Tuesday evening, he and his players will certainly not be taking Bolton Wanderers lightly.
The Trotters have started the season in indifferent form following their return to the Championship, losing six and winning none of their opening eight matches. Phil Parkinson's (pictured, below) side have tasted victory in the Carabao Cup, though, beating Crewe Alexandra and Sheffield Wednesday to set up their maiden visit to London Stadium.
So, what is Bilic hoping to get from Tuesday's potential banana skin?
"We want to get an easy win, of course, then maybe to rest some players, hopefully that will happen," he said, before expanding his thoughts on the visitors.
"We are playing against a Championship side. They didn't have a good start, but they are a Championship side and it's never easy and they are always hard, difficult, tough games. We are looking to win the game, of course, without any issues in terms of injuries and fatigue, if possible.
"We will have to be on top of our game, as you have to be in all games. If you lose five per cent of motivation, somehow your energy and quality drop 85 per cent and that doesn't count only when you are playing Premier League teams, but against any decent team, and Bolton is definitely a decent team and a big club and we have to respect that."
The perfect partnership?
There has been plenty of debate on social media, in the press and among various pundits about Chicharito's position on the pitch in recent matches.
The Mexican has been deployed as one of two supporting forwards, playing just behind central striker Andy Carroll, as Slaven Bilic has looked for ways to make his team harder to beat.
The tactical move to a 3-4-3 formation has paid off, resulting in four points and two clean sheets from the last two Premier League matches, but would Bilic consider pairing the two in a more traditional two-man attack in the future?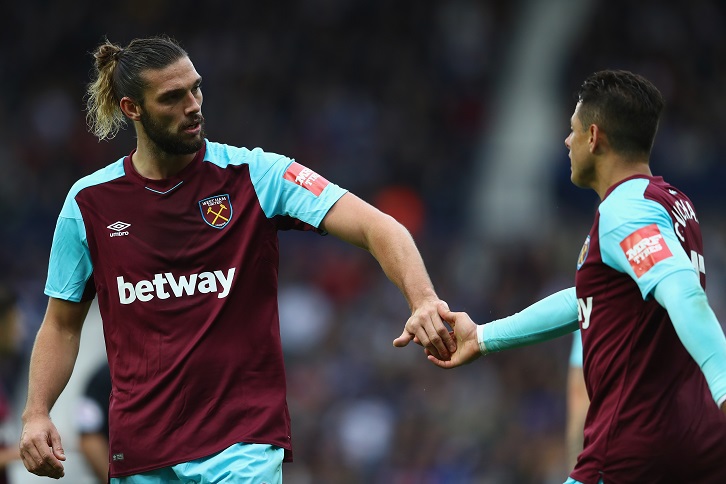 "Yes, but it's very hard to please everyone," he explained. "It's possible, of course, and I'm thinking about that the most, but it's very hard to put two of them in their ideal positions as strikers.
"It looks really good on paper and it's easy to do that, of course, but then it's very hard to have three at the back and [Chicharito and Carroll], plus Michail Antonio and Marko Arnautovic, it's almost impossible [to fit them all into the same team].
"It's nice to have so many options, but you want to have a lot of them on the pitch at the same time, so, of course, I'm thinking about that.
"At the moment, Chicharito is playing in that position that is not his ideal position, although we are playing with three strikers. I spoke with him and he's a great lad and I said we have priorities and, in this moment, the team needs him there and he is doing the job, of course.
"As I said, that was a priority and now we have to keep that stability. We can't lose it. Then we can put the team which is equally good in possession, which we're going to do, but we're mostly expecting Manuel Lanzini to come back and give us more creativity in midfield. That's going to help to provide the players in front of him with better balls, no matter which positions they are playing in."
Balancing act
West Ham's season has been a Jekyll and Hyde of a campaign so far, with the Hammers conceding ten goals in their opening three Premier League matches to plunge to the foot of the table, but keeping three clean sheets in the other three to climb out of the relegation zone and reach the Carabao Cup third round.
With the 'win today or else' mentality that seemingly engulfs football these days, when Bilic was asked how he can turn West Ham into a winning machine, he was at pains to point out that it is not a process that can or will happen overnight.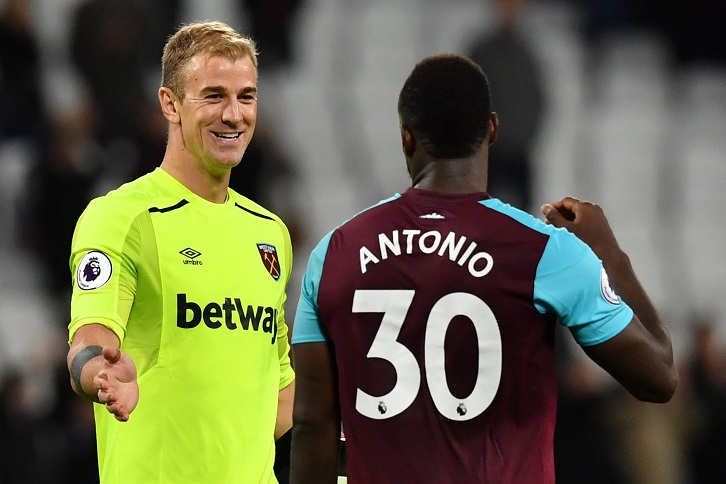 "We have to go step-by-step," he confirmed. "It doesn't have to be a hundred steps but there are steps and that's very important.
"We had to get our stability and stubbornness back and we have to play football. OK, did we get it? Yes, we got it and we got it good and you can see the players are glad. Of course, Joe Hart, the back five and two holding midfielders are pleased with two clean sheets. Up front, we could have scored more goals against Huddersfield, too.
"Now, we must go to the next step but without losing it. This has to stay and now we have to find solutions on paper, on the pitch and with movement, to be dangerous up front but remain as stable as we are, without losing that stability. Is it possible? Yes, it's possible, but we can't lose what we have now, because we've worked so hard for that."