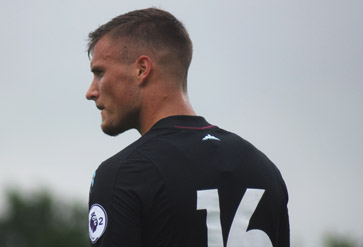 Noha Sylvestre believes West Ham United's U23 team is currently harder to break into than ever before.
The midfielder, whose side faces Leicester City at the King Power Stadium in Premier League 2 on Monday night, has been limited to just one start this season for Terry Westley's men.
The 19-year-old, who played a key part last campaign as the team won promotion to the top division, thinks the quality of every player in the Academy of Football is the reason for that.
But Sylvestre is determined to establish himself in the starting XI and is hoping to impress if he gets the opportunity in Leicester this week.
He said: "It's getting more difficult to get into that U23 team and stay in as well. There are so many good players in our Academy and it makes things very competitive in every session.
"You want to prove that you are better than the player who plays your position, that's why our team has got better and will get better.
"For myself, I have to be the best player and I know that I can be. I will keep working hard, I feel great physically and mentally.
"Everyone has been training well this week, the intensity in the training sessions are really high, and that's how we will get better.
"We are looking forward to going to Leicester and playing to our maximum to get the three points. It's going to be a great game of football in a great stadium."
The U23s suffered an unexpected 7-2 defeat at Tottenham Hotspur in the Premier League International Cup last time out, though a young side was fielded in the competition which the Hammers are new to.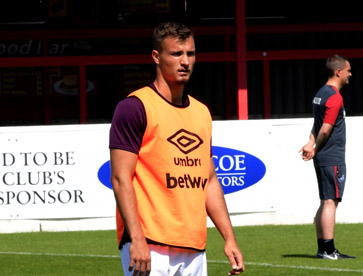 After a short break due to international fixtures, Sylvestre believes the squad – who are yet to lose in the league – have re-grouped and are ready to bounce back.
"We had a young team out there [at Spurs] and everybody knows that we should done better," he continued. "We have to keep at it every game and learn of our mistakes.
"We showed in the previous games that we can be the worst enemy for every team in our league.
"That's the big objective now, keep winning the matches, we have done really well so far with a draw and two wins against three good teams [in Premier League 2]. Everyone is concentrated and ready to play with a real hunger to win.
"It's a magnificent stadium as well and it's great that we have that opportunity to play in Premier League stadiums which make it really exciting.
"It's away from home, we are all looking forward to it and it's always better to travel back down with the three points in our pocket so we will do our best to do that."