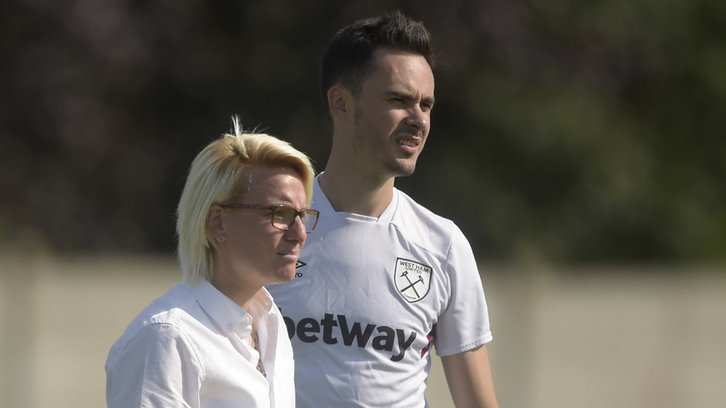 Greg De Carnys believes the West Ham United Ladies must use the disappointment of defeat against C&K Basildon to fire them up for the next contest, rather than just feeling sorry about the result.
The Ladies suffered a second consecutive loss as Basildon bested the West Ham side 3-0 on Sunday afternoon, with all three finishes coming in the second period.
The result leaves the team with one win and three points from their opening three league matches this season.
De Carnys expressed his disappointment at the result but feels this loss can be used as a learning curve, particularly defensively.
And the West Ham Ladies first team manager has called on his players to take the pain of the loss and use it as motivation for turning the recent form around.
"It's a disappointing result and there's lots to learn," De Carnys told whufc.com:  "We want to grow as a team from all of our experiences, both good and bad. It is hard to take, especially because at half time with the score at 0-0 there wasn't much in the game and we've lost to three very similar goals which we should deal with better.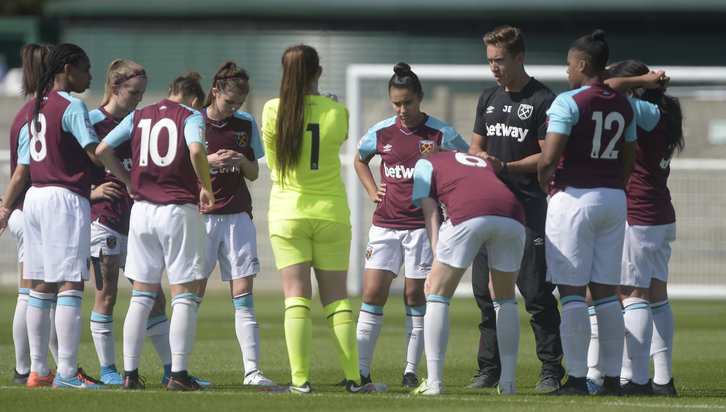 "The goal at the start of the second half in particular is a sucker punch. We know we have to be better defensively, individually and collectively we have to be better organised and harder to beat.
"When in possession we weren't really able to solve the problems on the pitch. It's something we pride ourselves on and something we work hard on in training so now we have to solve why we haven't been able to do that in these last two games since we beat Cardiff at Rush Green. Ultimately, we can't feel sorry for ourselves, we all have to take the last two weeks and use them to fuel our determination to turn it around."
Sunday's match did boast a couple of positives as Amber Stobbs and Dayna Chong returned to the field after their respective set-backs. Both were brought on in the second half against C&K Basildon.
De Carnys is delighted to have both available for action again.
He added: "Our Physio Cavell Francis-King has done a great job to get Amber and Dayna back on the pitch after their respective injuries. They both showed why they have been really missed in recent weeks."