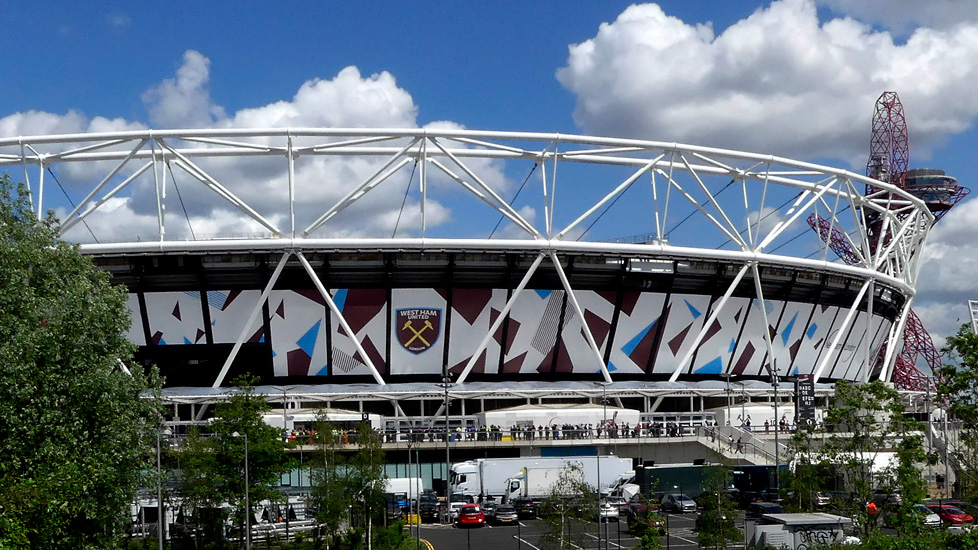 As part of our shared commitment to enhancing the matchday experience for supporters at London Stadium, West Ham United, working in partnership with Stadium Operators LS185, are pleased to announce that a new security search process will be in place this season, designed to improve security, reduce queuing times at turnstiles and alleviate congestion around the podium level.
Following feedback from fans, the new search operation - which will be in place for Monday's opening home Premier League game of the season against Huddersfield Town - will see search checkpoints stationed directly adjacent to the bridges leading on to the stadium island.
The process, used throughout London Stadium's summer of concerts and world athletics, has proved particularly successful in helping the flow of spectators to the stadium, and both West Ham United and LS185 are working together to ensure that the safety and security of our supporters is of paramount importance.
In order to allow easy access and cause minimal delays, it is recommended that supporters arrive at least one hour prior to kick-off and avoid bringing any bags to matches unless absolutely necessary. Large suitcases or luggage are not permitted in the stadium.
All bags will be searched and supporters may also be asked to remove jackets or coats in preparation for search. All approved bags are also subject to additional inspections within the Stadium. There will be an access lane at each checkpoint for supporters with accessibility needs.
These are not ticket check points, allowing supporters without tickets to gain access to the podium and visit the Stadium Store and Ticket Offices.
To further reduce queuing times at the search checkpoints, it is recommended that supporters access the stadium island via the bridges in closest proximity to their respective turnstile entrance. See our stadium map for an illustration of the following information:
| | |
| --- | --- |
| Turnstile Entrance | Closest Bridge |
| A, B, C | 3 |
| D | 4 |
| E, F, G | 5 |
| E, F, G, H, J | 1 |
| A, J, K | 2 |
Please be assured that London Stadium's search policy is entirely for the safety and security of every supporter attending West Ham United matches.
Additionally at London Stadium this season, each entrance section on the podium will have one late turnstile open after kick-off. Any supporters who arrive late for the match are advised to head to the relevant entrance for their seat, where they will be directed to the late-opening turnstile.
For more information on attending matches at London Stadium, please visit our Matchday Guide here