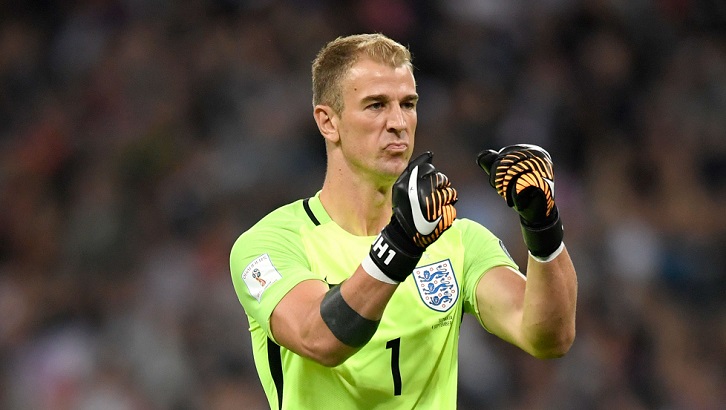 Joe Hart may have been capped 73 times by England, but the West Ham United goalkeeper can still hardly contain his excitement about the prospect of representing his country at another major tournament.
The Hammers stopper helped the Three Lions to a vital 2-1 FIFA World Cup European Group F qualifying win over Slovakia at Wembley on Wednesday evening, a victory which takes England within two points of a place at Russia 2018.
Having also beaten Malta 4-0 on Friday with a performance that saw Gareth Southgate's team come in for criticism in some quarters, Hart was asked to reflect on the two qualifiers and the pressures associated with trying to win the nation's first major trophy in more than 50 years.
"Monday's win was important because we want to qualify for Russia, that's why it was important," Hart told whufc.com at Wembley. "Friday was always going to be a night where if we didn't play to blow them away, we were always going to get some sort of comments.
"A Friday in Malta is an enjoyable place to be, so I'm sure people's frustrations were going to come out, but it would have been the same if it was the other way around. If we'd been 4-0 up at half-time then I think the support would have been amazing and it would have been a carnival atmosphere.
"That's the beauty of being in the England team. They expect a lot of us and we expect a lot of ourselves. We're really pleased and proud with how we stayed cool and calm in that game, as we also did when we went 1-0 down on Monday night.
"We fully deserved to win the match and we fully deserve to be top of the group."
We're not on this footballing world for that long and opportunities come and go, so you've got to take them

Joe Hart
Hart has been to the last four major finals with England – the 2010 and 2014 World Cups and Euro 2012 and 2016 – but a combination of personal and collective ill-fortune mean he is eager to paint more positive memories should England reach Russia, as expected.
The 30-year-old is experienced enough to know England will be subject to weighty expectations when they travel to the World Cup, but he is determined to fulfil them by helping his country to enjoy a successful tournament.
"We're relevant and if we weren't relevant then people wouldn't have an opinion," he said. "We remain focused and excited and I can only speak for myself and say I am so excited to qualify for this World Cup.
"It's a dream to play in these competitions and I can't lie, it's not been good for me in tournament football and I want to make a difference while I still can. We're not on this footballing world for that long and opportunities come and go, so you've got to take them.
"I've come out of every tournament wishing I had the answer and trying to put my finger on it, but hopefully we'll have done very well next summer and I'll then be able to know why the others weren't so good."