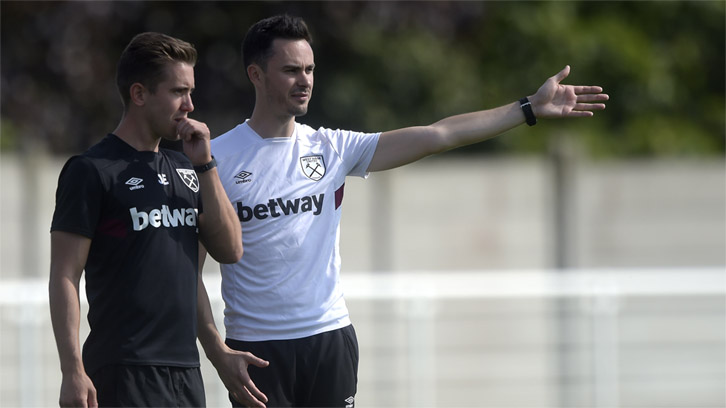 West Ham United Ladies were beaten 4-1 by Chichester City Ladies in the FA Women's Premier League League Cup on Sunday as they finished the tie down to ten players in West Sussex.
The Hammers were missing a number of key players due to illness and faced a Chichester team who were looking to bounce back after a 4-2 defeat to Crystal Palace.
The hosts took the lead just past the quarter-hour mark, with Jess Lewry dinking home to make it 1-0, as it remained until the break.
A minute into the second period, it was two as Lewry grabbed a second, heading into the net after Chloe Tucker's delivery.
Sensing they were still in the game should they halve the deficit, West Ham dug deep in the second period and Paige Anderson-James' introduction – despite the striker not feeling 100 per cent – caused Chichester problems.
The forward got hold of the ball and, out of nothing, created an opportunity for Chloe Burr to finish well and make it 2-1.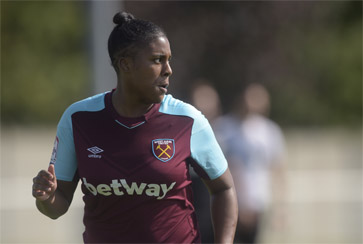 But when the Hammers were reduced to ten after two bookable offences, the hosts scored two late goals – through Cherelle Khassal and Tucker – to make the scoreline look worse than perhaps the Ladies deserved.
After the full-time whistle, boss Greg De Carnys said: "We'd hoped to put together a good run in the cup this year, and we spoke before the game about carrying that momentum from last week's Cardiff game into this week.
"Unfortunately, it wasn't to be. We have set the bar quite high after those impressive performances against Gillingham and Cardiff, dominating possession and creating lots of chances, but today we weren't able to do that. It's obviously disappointing.
"We have to dust ourselves down, now. Hopefully we will have a few players back next week and we need to try to get ourselves back to the sort of performance we have become used to.
"We have good players and they work hard in every training session to improve and that is what got us our first three points of the season last week.
"If we can refocus then I'm sure we can bounce straight back against C&K Basildon next Sunday."
The Hammers' local derby clash against C&K Basildon kicks-off at 2pm on Sunday 10 September at Canvey Island FC's Park Lane.