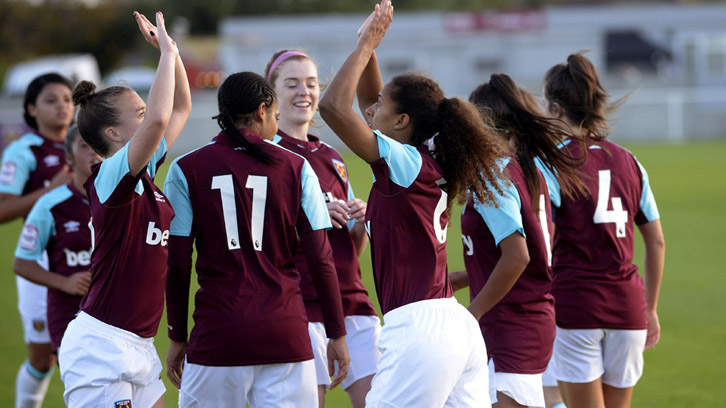 West Ham United Ladies progressed to the next round of the Isthmian League Cup with a comfortable 2-0 win over Worthing Ladies on Tuesday night.
The Hammers travelled down to the south coast for their second fixture in three days but showed no signs of fatigue as they dominated in a match won by Molly Peters and Amber Stobbs strikes.
After just three minutes, the visitors came close to taking the lead when Chloe Burr was slotted in down the right-hand-side, but the winger blazed her shot wide from a tight angle.
Moments later, Dayna Chong went close with a 25-yard effort, but six minutes into the tie, the Hammers had the lead they deserved.
Stobbs' pinpoint through ball found Peters through the middle, who coolly approached goal and passed wide of the keeper from close range to make it 1-0.
Peters should have had her second before the ten-minute mark, only kneeing a ball into the keeper's hands after Stobbs' lofted pass, but the latter soon had the Hammers coasting with their second.
Captain in the absence of Amy Cooper, the midfielder approached goal with composure, finishing easily across the keeper on the right side of the box.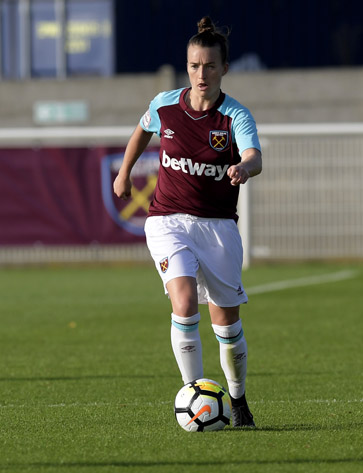 Peters was again foiled by the Worthing keeper on 20 minutes, but for the remainder of the half, the hosts tightened up at the back despite not getting the ball anywhere near Sindi Kanto's box.
Before the break, there was one last slice of action as Stobbs crashed against the crossbar from a long-range free-kick, but the Hammers went in 2-0 up and comfortable.
Though Greg De Carnys' team could not extend their lead in the second half, they once again dominated and had their chances.
The lively Rosie Kmita was denied from point blank save just three minutes into the second period before her sister Mollie had a stunning volley pushed away from goal.
On the hour mark, Chong was again close to scoring as her shot flashed across goal and with 12 minutes left on the clock, Rosie Kmita's corner was bundled just wide.
The closest West Ham came to scoring a third was saved until seven minutes from the end, however, as left-back Jasmine Auguste hit the crossbar spectacularly via a touch from the keeper's fingertips.
Worthing held onto the second half draw but crashed out of the competition as West Ham confidently progressed to the next round with ease.
Worthing: Samain, Mason, Cave, Emmerton, Langridge (Humphrey 62), Hewlett, Forst, McKellar, Worsfold, J. Pallant (Debaes 90), Robinson.
Subs not used: B. Pallant, Carruthers, Hills
West Ham United: Kanto, Auguste, Wheeler, Austin, M. Kmita, Georgiou, Chong, Stobbs (Chitatae-Samuriwo 57), Burr (Waithe 27), R. Kmita, Peters (Bent 57).
Subs not used: Miller, Mackie.