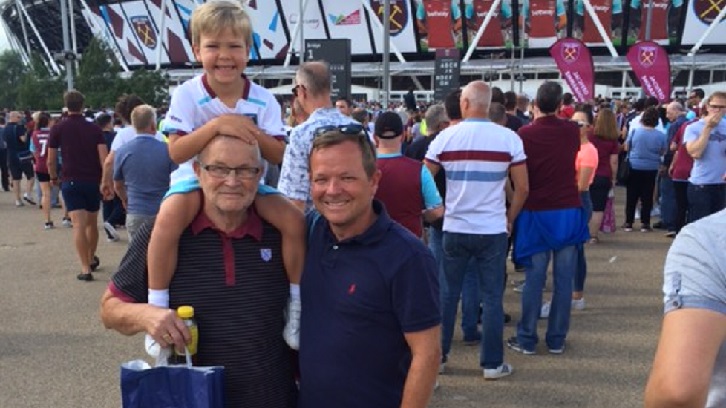 A West Ham United fan has paid tribute to the fellow supporter who saved his 73-year-old father's life at Wembley Stadium.
Ian Perry and son Wayne were queuing outside turnstile entrance C minutes before kick-off in the Carabao Cup tie between their beloved West Ham and Tottenham Hotspur, when Ian collapsed.
Thankfully, among the other members of the Claret and Blue Army waiting to enter the stadium was fellow Season Ticket Holder Ian Pearse, who immediately recognised that his fellow fan had suffered a cardiac arrest and began administering cardiopulmonary resuscitation (CPR).
West Ham supporters created space for Pearse to work, while the emergency services were called and arrived within minutes. Police medics then delivered a dose of electric current to Perry's heart and, having re-established his regular heartbeat, he was taken to Wembley's in-stadium medical centre.
With the experts looking after Ian, Pearse and his son Luke went into the stadium to watch the match. When his father had stabilised, Wayne took to social media in a bid to find the man who had saved his Dad's life.
 "We were waiting to get into the ground when Dad collapsed," Wayne confirmed. "There were a lot of people around and it all got a bit chaotic, but then a gentleman approached my friend Eddie and said he knew what to do. He ripped open Dad's shirt and started doing CPR on his chest.
"Without Ian's intervention, the doctor said my Dad would not have lived. This is about something more important than football, and that's saving lives. After watching Ian and the medics bring my Dad back, I would urge everyone to get training to do CPR, because it can be a matter of life or death.
"The support we have received on social media, from the fan sites and the Club themselves have been awesome. This just shows what a special group of supporters West Ham fans are."
Without Ian's intervention, the doctor said my Dad would not have lived

Wayne Perry
After spending a few days in the Harefield Hospital in nearby Uxbridge, the grateful grandfather was allowed to return to his home in the Essex village of Rayne.
"Dad was taken to hospital and underwent surgery and had two stents put in his heart, so he's probably in better shape now than he was before he fell ill," Wayne added. "Everyone was brilliant – the fans, the medical staff at Wembley and Ian, of course.
"He came home on Saturday afternoon and we had a birthday party for my daughter, so the whole family were here. We kept tabs on the Crystal Palace game and he was spitting feathers when they equalised. When he's moaning about the football, we know he's definitely on the way back to being in good health!"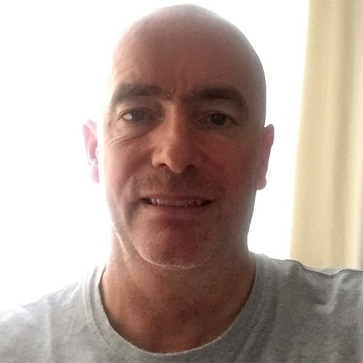 For Pearse, he was happy to put the CPR training he was given nearly three decades away into practice.
"My son spotted Ian collapse and my training just kicked in. I made my way through the crowd and told them I knew what to do and they allowed me to start doing cardiac massage, with the aim of maintaining circulation of oxygen around his body.
"I shouted and asked a policeman to get a defibrillator and this arrived within a few minutes with the police medics, who then took over working on Ian.
"I was delighted to be contacted by Wayne and to learn that he is now home and on the mend. We are going to meet up at a West Ham match in the future, too.
"I always used to joke that I'd done a CPR course over 25 years ago and never needed to use it, but I won't be able to say that any longer!"
Fans interested in taking a CPR/Basic Life Support course should contact the London Ambulance Service.